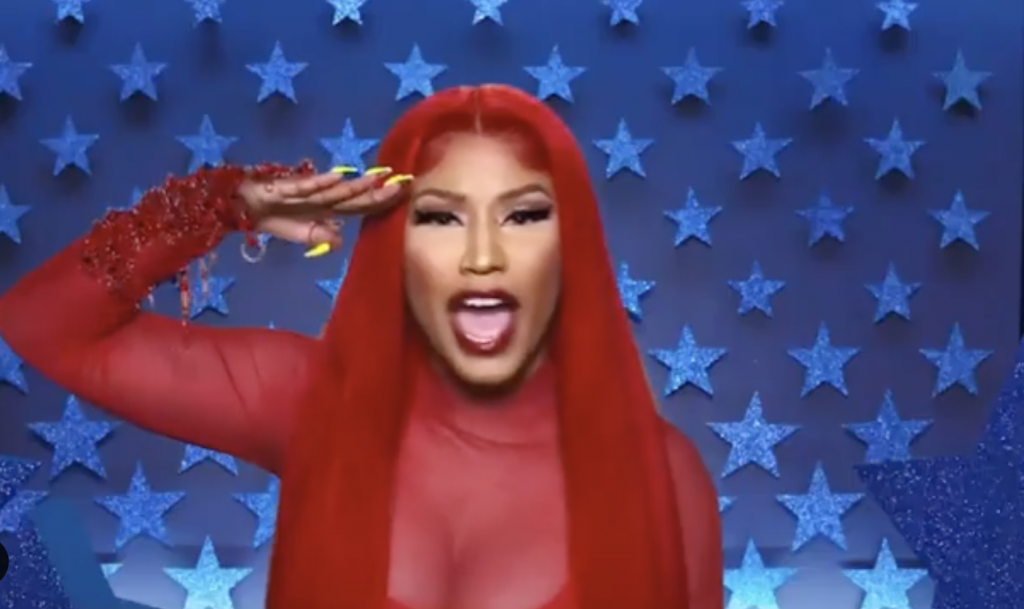 FINALLY! 
Drag Race superfan Nicki Minaj will take to the Drag Race judging panel for their season 12 premiere. The 'Queen' will be critiquing the queens on the runway and we are gagged! And so is Michelle by the looks of it.
In a promo shared on the official RuPaul's Drag Race Instagram account, Nicki "pledge[s] allegiance to the drag!" in what Ru promises will be an "epic" season pilot. The feisty rapper is also seen sashaying down the runway in a hair-to-toe red ensemble.
Meanwhile, RuPaul sports a baby pink Barbarella lewk that we are so here for.