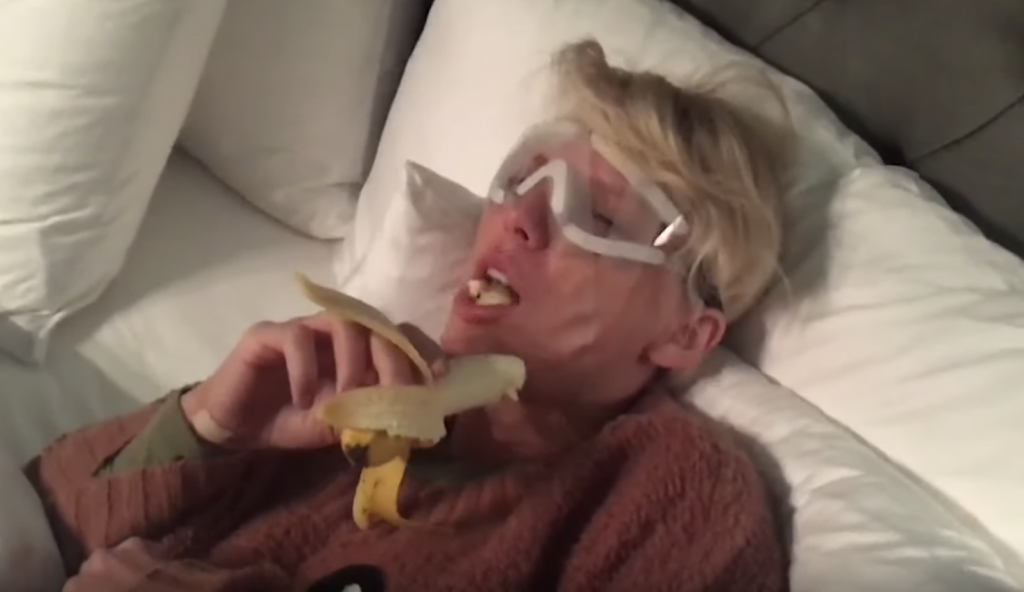 If there's one thing we find funny, it's people strung out on medication.
Taylor Swift looked in genuine shock this week on The Tonight Show Starring Jimy Fallon when the host brought up her LASIK eye surgery.
"How do you know that?" she asked, "I don't tell anybody that…"
How Fallon knew, was that Taylor Swift's mum had filmed her post-surgery while still high on anaesthesia, crying over a banana and then sent him the footage. So iconic.
"What is going on?" asked a confused Swift, before Fallon came clean and then played the video for the studio audience. Swift is seen in her kitchen with thick goggles taped to her face, crying because she picked up the wrong banana.