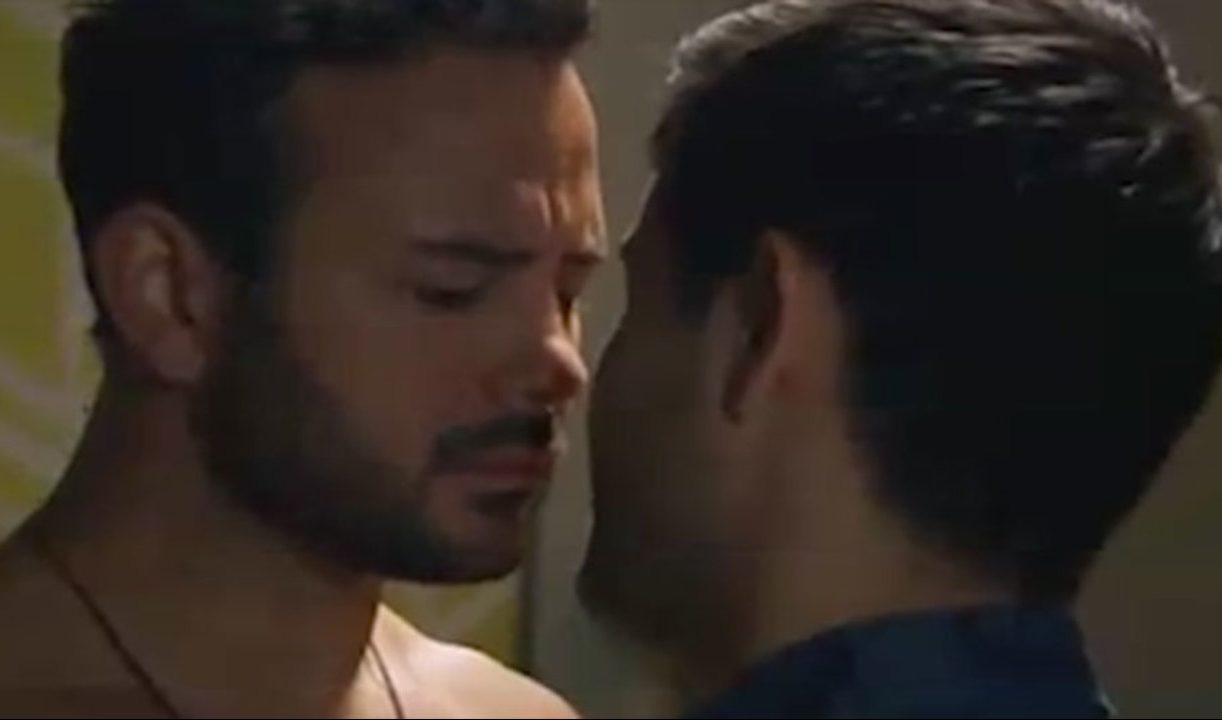 Australian soap Neighbours is being praised by viewers for airing an intimate gay scene starring Coronation Street's Ryan Thomas.
The British actor, who also starred on I'm A Celebrity Get Me Out Of Here, has been applauded for his 'raw' (emotionally, get your head out of the gutter) performance as Rafael who is seduced by the thirsty David. Though to be fair, we'd investigate him Down Under.
Rafael has just come out on the show, and encouraged David to drop his guard also. Hmm, that's funny, we'd have had David as the Abba-loving queen that's been out since 12.
[RELATED: Duncan James and Keiron Richardson Share Steamy Kiss in 'Hollyoaks']
One tweeter wrote: 'Shocked me how emotional I got watching David and Raf's bedroom scene tbh…it was really Raw and heartfelt. Beautiful work guys'
And another praised: 'I absolutely loved the implied sex scene tonight! It was just so beautiful. Huzzah for lgbt pride! It's so refreshing to see a gay sex scene!'