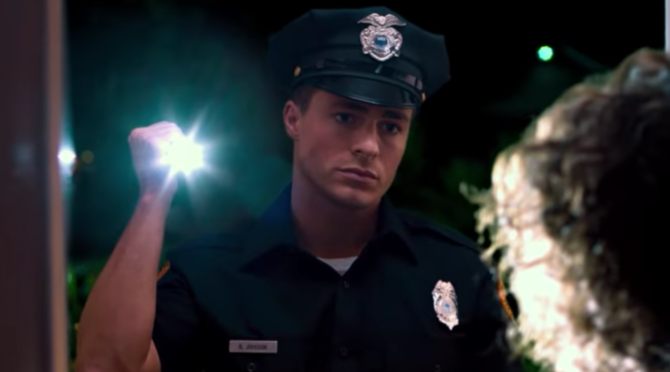 Men in thongs? Can't say we're necessarily fans. Except when it's Colton Haynes who's wearing one, and flailing around emphatically. Earlier today we showed you the full-frontal scene from his co-star Ryan Cooper in the same flick, Rough Night. And though Haynes hasn't quite reached that level on nudity in his contract, it seems his privates are itching for airtime as they try to escape from his shiny thong.
#FreeTheBallBag we say…
In the GIFs below, Haynes appears to be unconscious and getting stripped off by a bunch of women. And we think it's extremely respectable – and law abiding – that they kept his thong on.