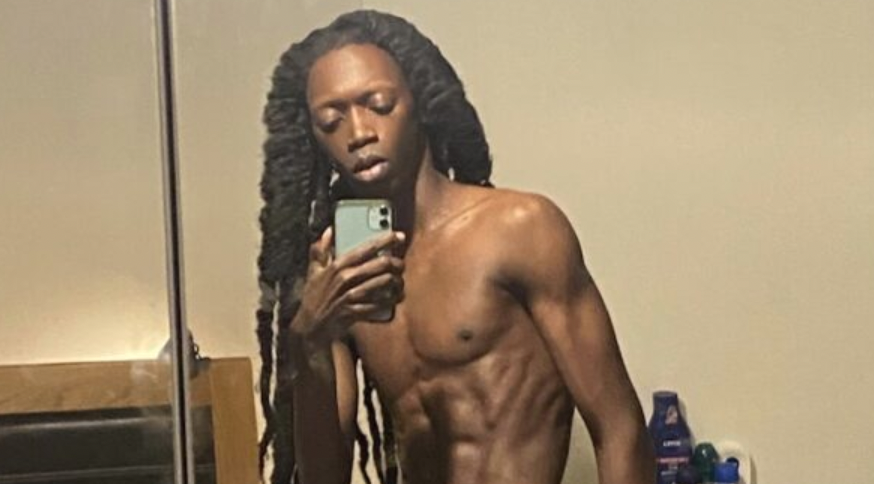 Drag Race UK queen Black Peppa was letting fans know just how much she's gotta tuck when they posed in a red thong on Twitter.
Peppa captioned the photo 'The is what "The Flu been kicking my ass all day in bed" looks like'. You knew what you were doing…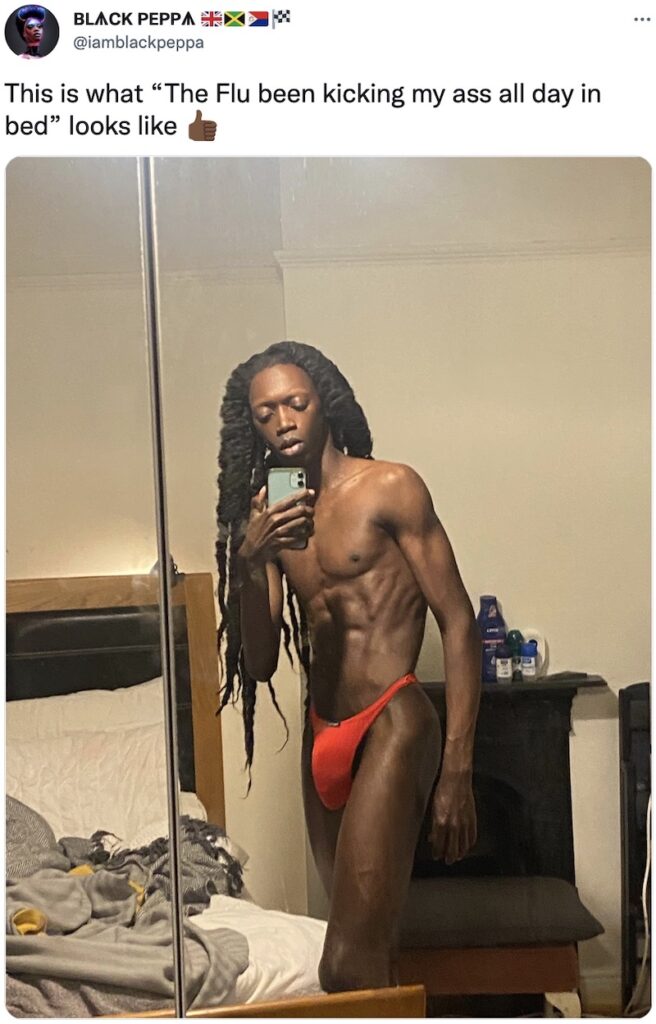 Naturally, fellow queens from the franchise flooded the replies.
Detox thirsted, "Please cough on me".
While Kornbread simply stated, "That's a lot of dick".