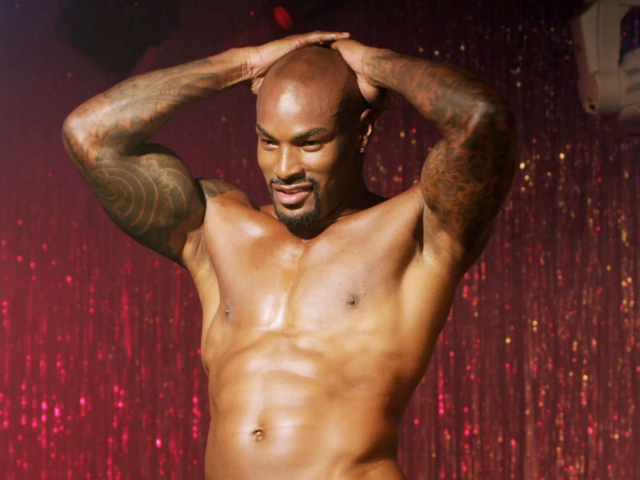 Model, presenter and actor Tyson Beckford added 'stripper' to his list of impressive qualifications earlier this month, as reported by FOX News, Beckford was given a bow tie and the title by the Chippendales. And within weeks of his first show, Tyson's already getting fans hot under the collar by flashing errr'ting.
Beckford, who is seen (attempting to) cover his modesty with a towel, drops his prop as he grinds on an embarrassed looking female counterpart. Whatchu gettin' all shy for Lady Victoria?
It's a 'blink and you'll miss it' moment, filmed in a relatively dark room — but hopefully it's just the start of many more 'Tyson todger' moments.