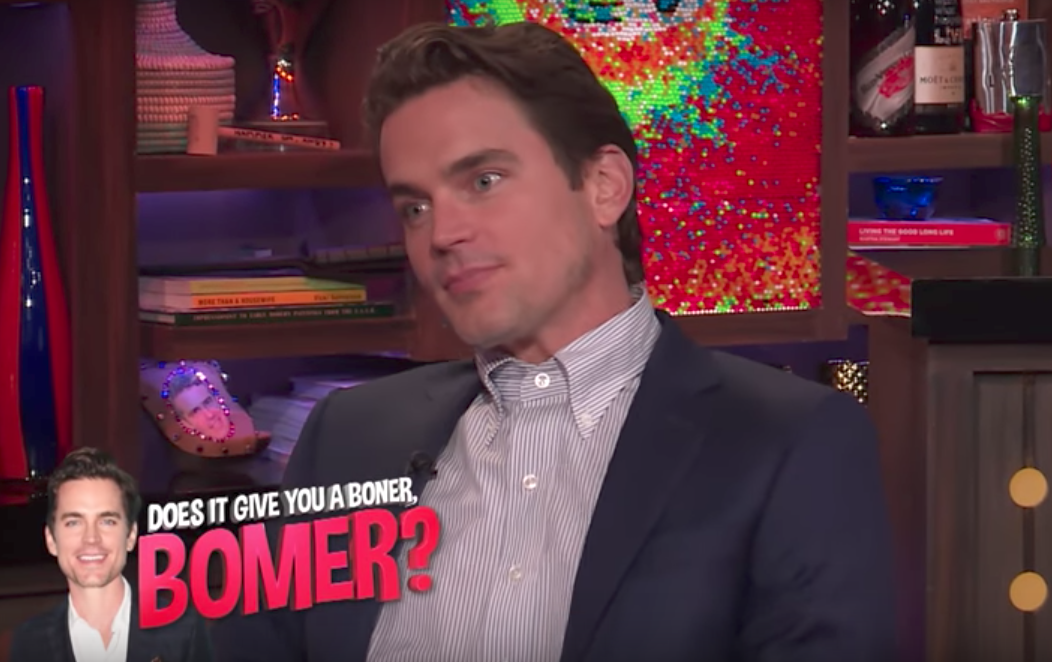 Andy Cohen is always there to pry into the lives of celebs and ask them the intimate questions we wanna know the answer to. On a recent WWHL (Watch What Happens Live), the TV host spoke to the star of American Horror Story and Magic Mike, to find out what gets him hot in the bedroom.
Although, it's bad news if you've got a plucked pecker — Bomer is not a fan of the manscaped look. And he isn't quite sure if he's down to be hand-cuffed or not… But we're willing to bet a pretty penny if he woke up chained to a radiator, he'd be sporting a semi — at least.
BTW, U CAN DITCH THE FUCKIN CANDLES.
SO… In summary: Matt Bomer has a major stiffy for role-playing hairy daddies while skinny dipping. We'd watch that sex tape.
NEXT WEEK: Andy Cohen lures Matt Bomer to an outdoor pool while dressed like a school teacher.
[H/t: Instinct]