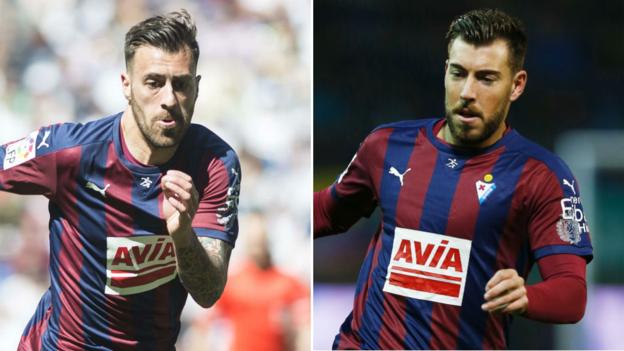 Two disgraced (although, totally sexy) Spanish footballers were recently caught up in a sex scandal where they are seen getting balls deep in a unknown chica. Antonio Luna (who played briefly for Aston Villa) and Sergi Enrich who plays for Eibar, along with Luna were the pair left red-faced after the incident spread online. Ever the Einsteins, they decided to film the monumental event – but unfortunately for them – things don't always stay secret like you'd like. Since then, the video has started to do the rounds on social media, and Enrich and Luna have issued an apology.
We haven't read it, but imagine it goes something like, "really sorry, really immature, apologise from our hearts, didn't mean to offend anyone, lack of judgement, yadah-yadah-yadah…" But ain't none of y'all come here for the apology. The clip appears to show Sergi biting Antonio – which has the media have been questionning – exactly how close the pair are. Spurring a re-release of them holding hands while on holiday in New York.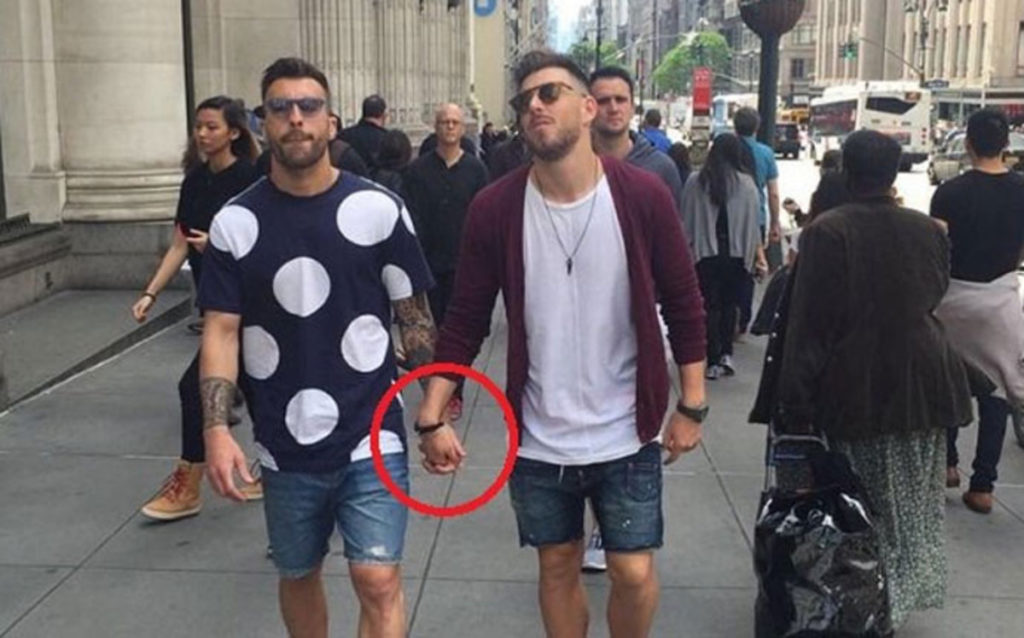 Let's keep shit real, if there wasn't so much homophobia in sport, we'd probably be watching a really hot sex tape right now, without having to endure some beard getting in the way. Just sayin'.