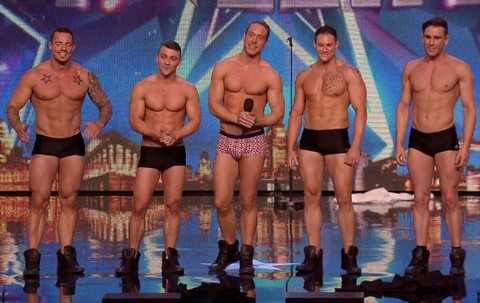 …And you know what, even though we knew it was coming they still had us partially fooled too! We love this audition – and not just because it features five guys getting their kit off. The concept behind it was pretty darn good! And the Union Jack underwear was the icing on that mouth-watering cake. Speaking of mouth-watering… the way the little cute one on the left has to ask for a glass of water. You weren't the only one left thirsty sweetheart, *raises hand*.
It seems all the judges were fooled, which led to a unanimous vote. Three "yes"'s (including Judging King Cowell), and a "big fat juicy cock yes" from Amanda.
Way to win through Round 1 boys, but how will you step it up for Round 2? We can't wait to see.
[H/T: Towerload]