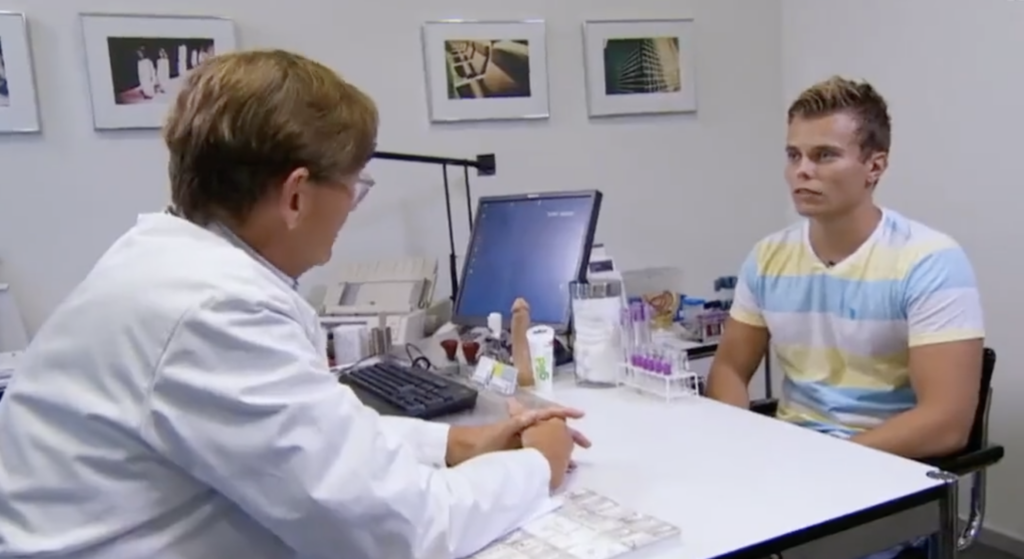 Say what you will about Norweagians, they're not prudes up there. Case in point, the reality TV series Trekant, a title which roughly translates to "triangle" or "threesome". The show follows three young people who move in together and each week get different assignments to explore the sexual world.
The trio learn everything from porn to one night stands to Prince Alberts – as seen in the clip below where three young lads tear off their pants to show the doctor their hard dicks – for science, ahem.
RELATED: Doctor's Day: An appreciation post (NSFW)
Surprisingly this isn't the start of a porno and more an educational look at different types of erections. Sounds like a class I've been getting straight A's in for years.
The series aired on the Norwegian public broadcaster NRK (you can watch all of the episodes on their website). The country has different laws about what you can show on TV. In the UK we're lucky to get a semi-flaccid penis on Naked Attraction, in Norway it's hard cocks as far as the eye can see.
RELATED: TikTok doctor has good hands for a physical

WATCH: Doc gets officer's spunk sample