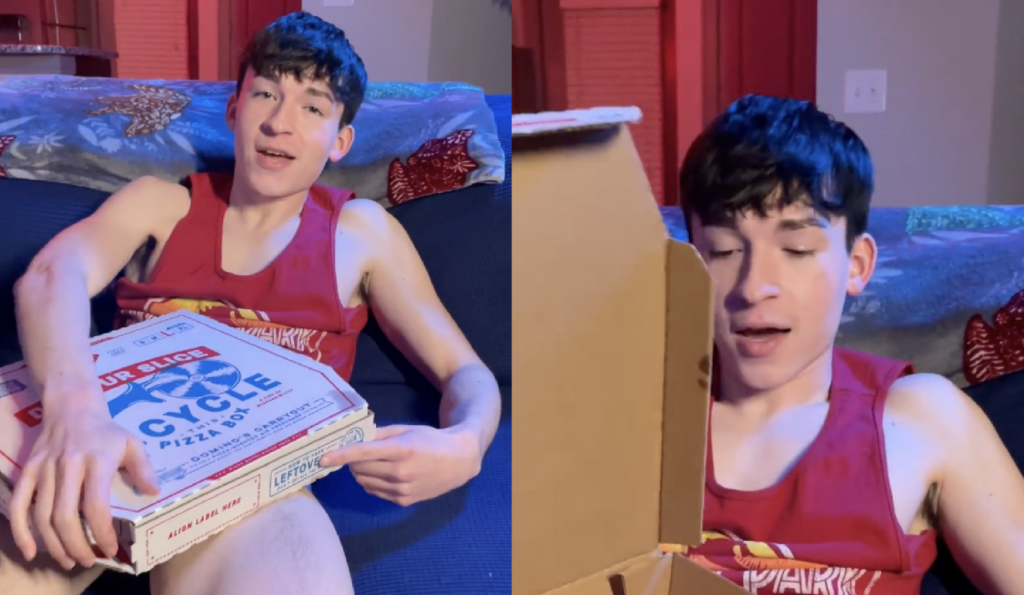 We think it was Pizza Hut who promised, if it's not hot, get your money back. Well, if this guy delivered our food like this, we couldn't card if it was half-eaten… the food could be cold, but that delivery would still be piping hot.
RELATED: NSFW: Is this what they mean by 'hands-free' delivery?
It's also a pretty creative spin on our ever-popular Big Dick Reveals.
RELATED: You ordered the Meat Feast, right?

WATCH: This fast-food delivery tasted good!