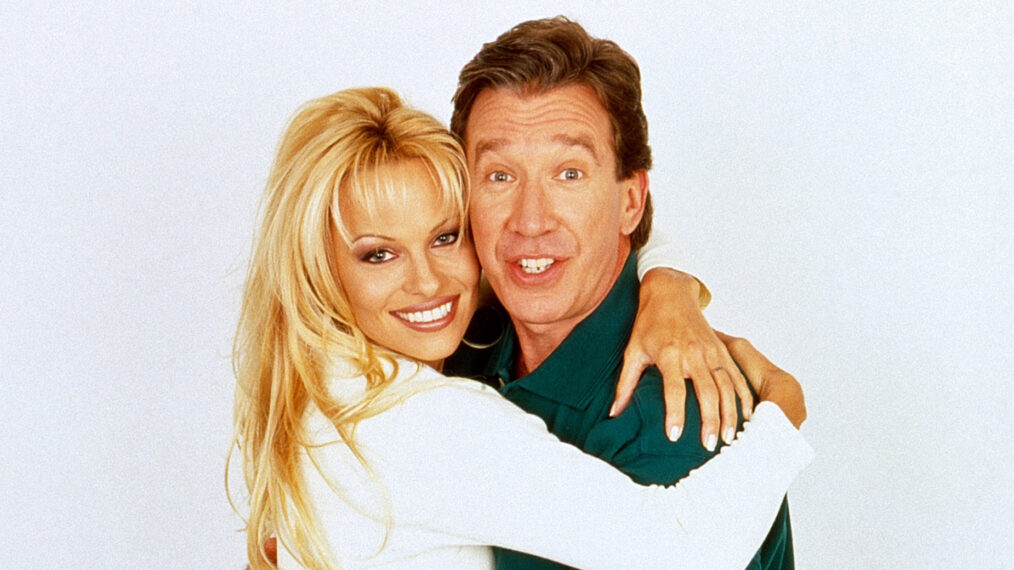 Prince Harry isn't the only one with an explosive memoir up his sleeve, enter: Pamela Anderson.
The Baywatch actress made a claim in her upcoming book, Love, Pamela, regarding her time on the set of Home Improvement, alleging the shows leading man Tim Allen exposed himself to her.
"On the first day of filming, I walked out of my dressing room, and Tim was in the hallway in his robe. He opened his robe and flashed me quickly — completely naked underneath. He said it was only fair, because he had seen me naked. Now we're even. I laughed uncomfortably," reads an excerpt, Variety confirms.
RELATED: Flasher interrupts Portuguese TV show
At the time, Pamela had posed nude for Playboy, a career move which helped catapult her into sex symbol status.
Allen has since denied Anderson's claims, which would have occurred when she was just 23 years-old.
"No, it never happened. I would never do such a thing," he told Variety.
Given the life that Pamela has led, we're expecting this to be just one of many bombshells in the book. Out 31st January.