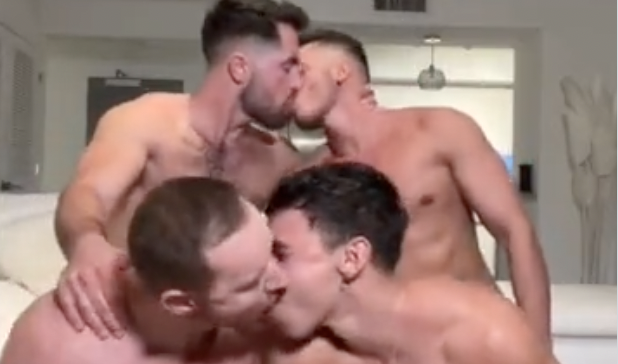 Four adult content creators demonstrate how vers guys have more fun by showing all the different top/bottom combinations you could have. Ruggery V, Jose Poyato, Oliver Hunt, Holden Hunt put together a video collage of their foursome fun, and if this doesn't sell you on versatility, nothing will.
Granted, when you see them in this format, all white people do kinda look the same.
But it does look fun, right?
RELATED: The Gay Gaston on his ideal man and becoming more vers

WATCH: Hot sweaty fuck