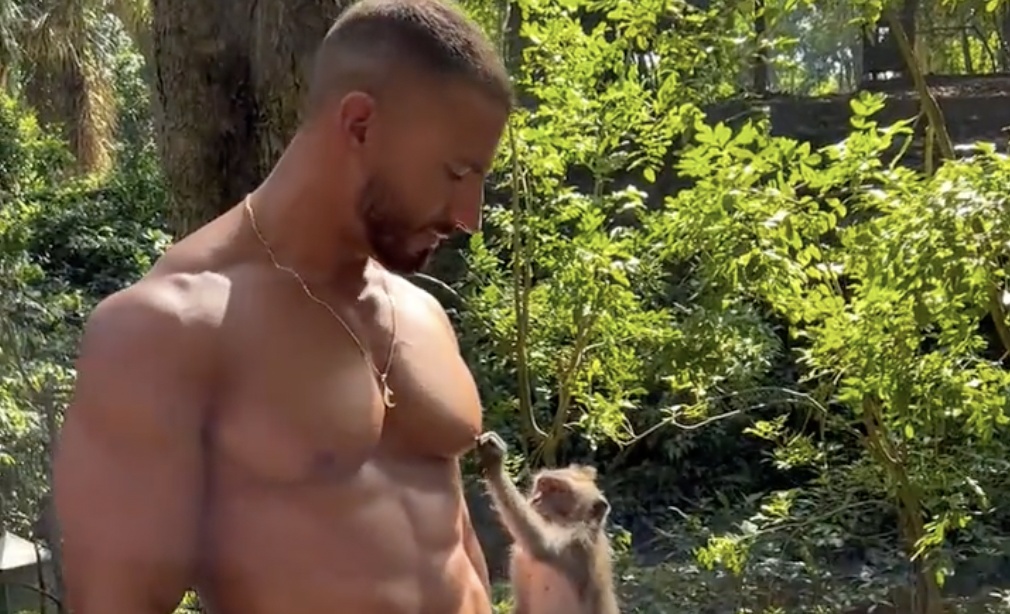 We don't imagine that monkeys kept in a zoo have the most exciting lives, but this one was living his best when a shirtless hunk came in for a visit.
Naturally, the monkey spend some time fiddling with his nipples; where all good foreplay starts.
The owner of the impressive pecs was clearly amused; oh, so it's OK for a zoo animal to do it, but when we do, it's a restraining order. Now, where can we get a baby monkey outfit for halloween?