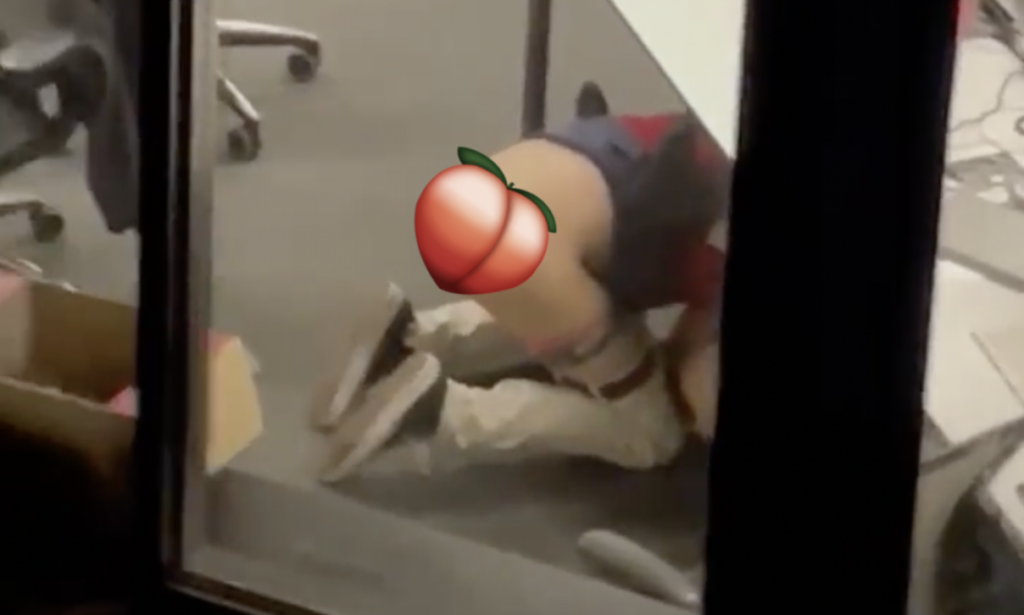 A group of heterosexuals were left throughly entertained when they caught two colleagues having sex on their office floor.
The incident happened outside a cocktail bar in London, while the two men seemed to be on the floor of an office. So that's why you're "working late" and the deadline still hasn't been met.
RELATED: Neighbours caught banging through skylight
At one point the two men crawl underneath a desk, leaving one voyeur to exclaim "he's seen us"… Hmm, we think if he'd have seen you they'd have just stopped.
Anyway, if you're having sex near a window you might wanna make sure there's not a crowd of straights filming you on their iPhones.
See more posts of guys getting caught here

WATCH: Guys getting caught! (Compilation)