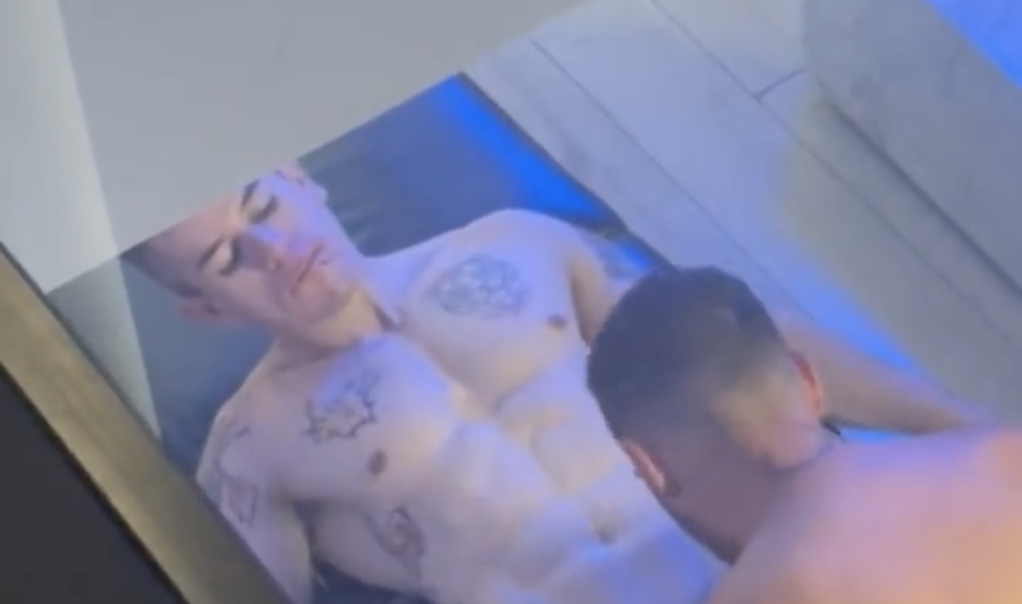 "How much do we ever really know about our neighbours?" That was what Desperate Housewives asked each episode, and it's true… you never know what goes on behind closed doors – but thankfully – that's what skylights are for.
OK, maybe it's not exactly what skylights are for, but it's certainly a plus in this case!
We'd have taken the opportunity to go around in a half-open silk robe asking for a cup of sugar (hoping for a face full of cum); well they do say that good neighbours become good friends – with benefits.
RELATED: How these neighbours 'hooked-up' during quarantine
WATCH: Guys caught jerking off in cubicle stalls (Compilation)