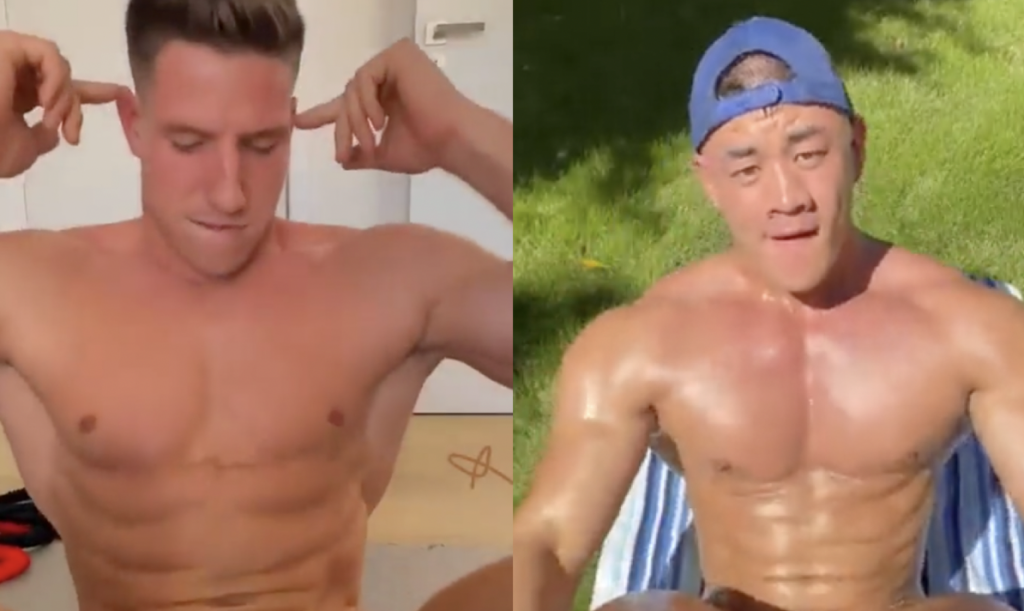 One thing that's pretty difficult to maintain all-year-round are enviable abs. Tbh, even if you can see them for a few months, we're pretty chuffed.
A while we're still waiting for things to warm up here in the UK to get the summer motivation we need, we all know that the sooner you start, the better.
So while the weather might not exactly be motivating, surely these guys are. Another incentive to give yourself is a healthy snack afterwards (or during) as these guys have done. For every crunch, one partner get rewarded with a mouthful of ass.
Also, rimming has no calories.
RELATED: Motivate yourself to get in shape with these naked workouts [NSFW]
WATCH: Cute guy jerks smooth cock