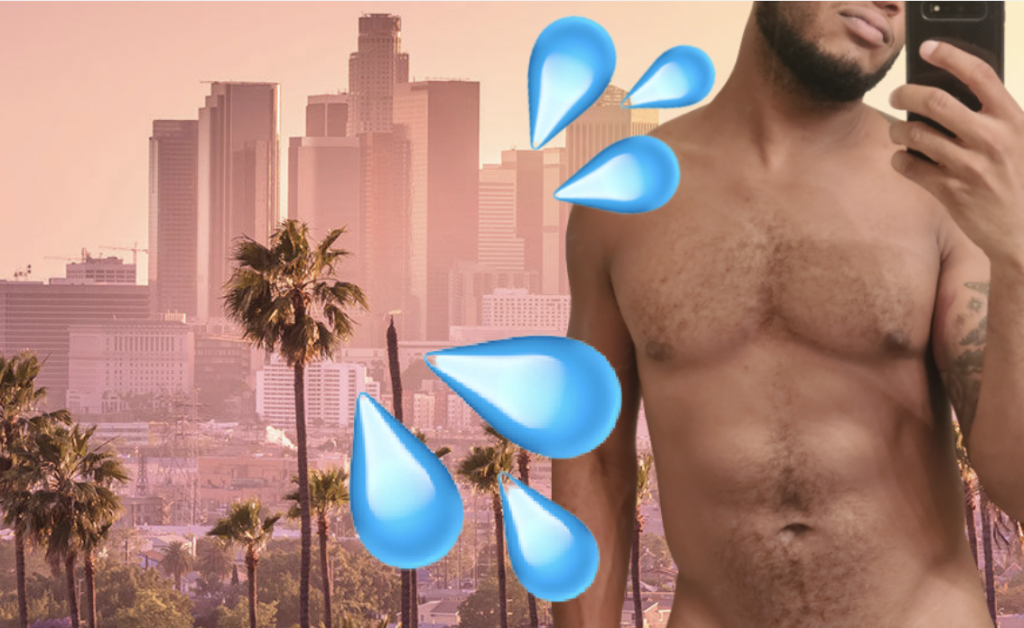 We were just casually browsing through Twitter, when our feed seemed alight with gossip about a 75 loads video.
Upon further inspected we found out that content creator Ali Adams (self-proclaimed LA cum bucket) took the donated loads of 75 men within 20 hours. Would hate to be in the cubicle next to him when it comes back out. Them farts gonna be so acidic they'll burn off his wallpaper.
Honestly, the most shocking part about this, is that he found 75 tops in West Hollywood.
RELATED: NSFW: We Spoke to the LA Exhibitionist, Exposing Himself Around West Hollywood
"Thanks to everyone that showed up and showed out. Appreciated you all for putting your seed in me, and helping me reach my load count goals," Ali wrote on Twitter. Oh, there was a target? Kind of like a GoBreedMe?
And if you think the ambition stops there… you're wrong. The next date is already scheduled, and the goal is 80 loads. With the invite noting "raw tops only!" in case you thought you could sneak in and take a few for yourself.
Obviously, we were gonna show you some of the videos, but Ali's put his Twitter on private, so you'll have to request. In the meantime, enjoy this meme:
C&C reached out to Ali for comment but at time of publishing, had not responded.
WATCH: Exclusive: 13-minutes of facials with Josh Moore