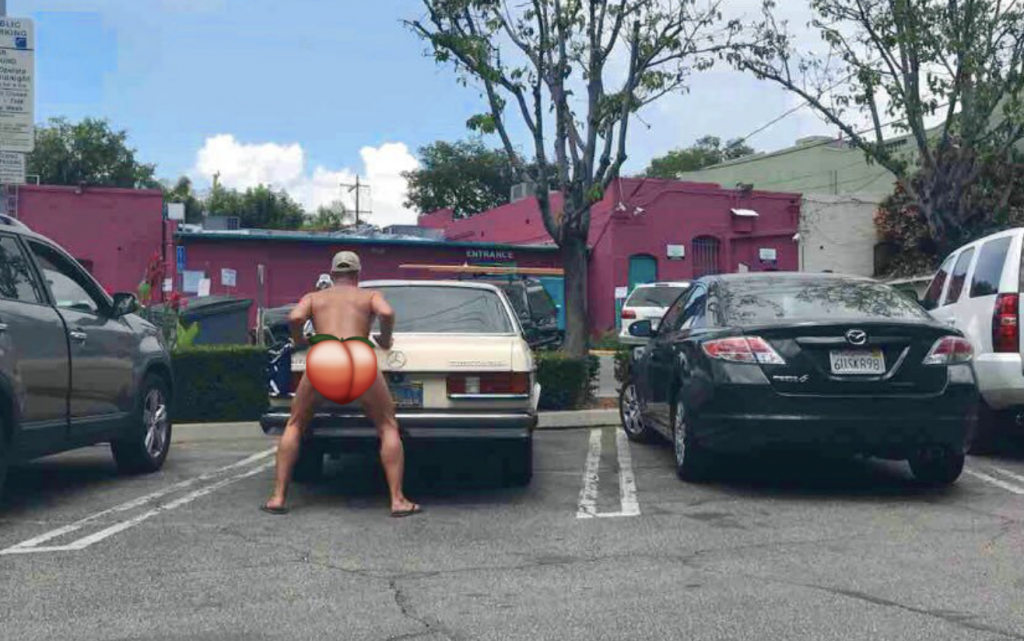 The LA exhibitionist is making a name for himself online, frequently sharing images of himself exposed in various public areas of Los Angeles. There certainly wasn't anything that interesting going on in the streets when we visited. So Cocktails & Cocktalk spoke to the face behind the filth, to get more insight.
When did you first realise that you got off on exhibitionism? 
Although I started showing off at 14, I think I really understood that I enjoyed exhibitionism at about 19.
How would you respond to people who call you fetish a "perversion"? 
I probably would not respond to those people. I find that there is judgement all around us, every day in our lives. Some people really get it (exhibitionism) and some don't. To each their own.
What makes public spaces different to, say, nudist beaches or sex clubs? 
There is nothing like a public space, semi-public space, or an outdoor spot where nudity is not the norm. Your senses are more alert; your heart races. There's an erotic thrill about the experience. I very much enjoy a nudist beach and occasional sex club, but you kind of know what to expect at these places. You really don't expect to see a man butt naked and showing off in a Trader Joe's parking lot…
Have you ever been caught? 
I have been caught by unexpected voyeurs. Usually, my performances are planned with people. On the occasion, a man will stumble upon me completely nude and exposed usually performing for someone else or a group. 9 times out of 10 they stay and watch. That being said, safety is my priority for everyone involved. And I only perform for men 18 and up.
In your photos and videos, there are other guys involved: how does that work? Do you arrange it beforehand, or will they approach you while you're exposed? 
Usually, I will arrange an exhibition show beforehand. Many voyeur men I already know and I will set up times and places that work well for us. Sometimes men want a 1-1 show, sometimes it is for a small group and even up to a crowd. It just depends on the area and city. Palm Springs is superb for exhibitionism. Other men find me on Twitter or apps and we will meet at an outdoor spot.
And to think we spend so much time worrying about what outfit to wear… You can subscribe to his OnlyFans here