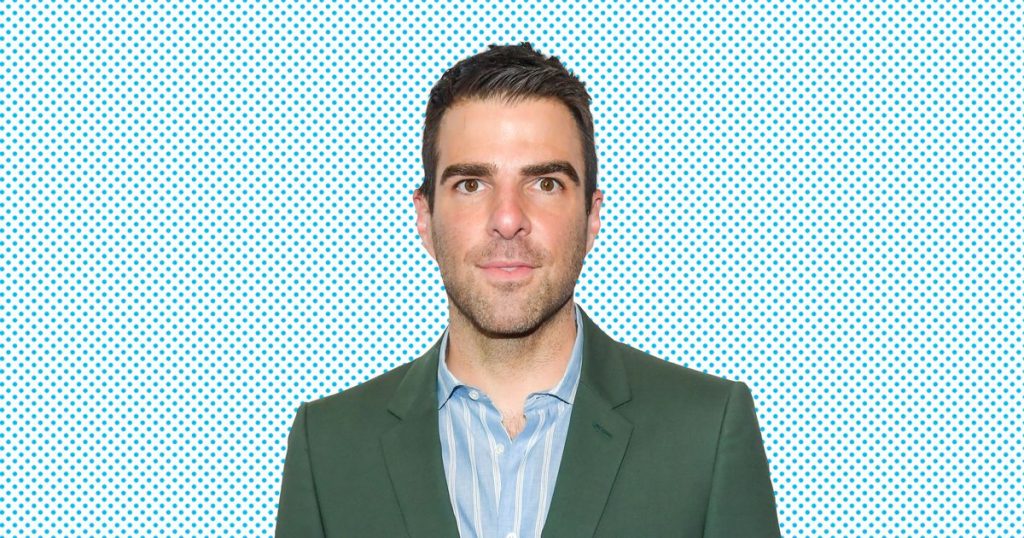 Zachary Quinto will move from brooding thrillers to camp rom-coms according to Deadline which announced the star would appear in Down Low.
The film "centers around a deeply repressed man, the uninhibited young man that gives him a happy ending, and all the lives they ruin along the way." Happy ending? Either this man is a Disney Prince or a masseur in Chinatown.
And it's looking like Quinto will be the repressed guy that gets loosened up by Euphoria's Lukas Gage. The cast also stars Simon Rex (who we blindly hope will be styled by the same wardrobe department in his softcore porn shoot), Judith Light, and Audra McDonald.
RELATED: MAN CANDY: Zachary Quinto's Man Miles McMillan Bares ALL For Purple Mag [NSFW]
We love a bit of Judith and Audra, and are intrigued to see how Rex will fit into the feature.
Film producer Ross Katz said: "Lukas and Zachary are the perfect duo of hilarious and heartbreaking performances. Lukas's ability to co-write the script and bring it and the character he created to life reveals just how much of a multi-talented creative he is. We are thrilled by the stellar cast that rallied around this wholly unique film."