"ShopStyle had reported a 67% increase in year-over-year men's jewellery pieces," reads a piece in Refinery29 and frankly it's true. Piercings this year with lockdown boredom and many of us an uncontrollable desire to change up how we look, have completely blown up, especially amongst girls and women.
But piercing's have pretty much always been a gay thing too, a way for us to rebel against cultural norms. From their initial popularity at the start of the 90s, gay men were quick to pick up ear piercings as a more subtle approach to conveying their sexualities. (A far cry from the "I'm A Bottom" novelty tees you see on homos in gay bars today).
In fact, this article from the New York Times in 1991 states that getting a piercing can put people at risk of AIDS; though this isn't true today, before piercings were a regulated practice sometimes the needles weren't washed correctly.
RELATED: "Ride the Tiger": Yes, There's Now a Pierced Dildo Inspired by Joe Exotic
So why the resurgence now?
For starters, over-accessorizing is back. So that means more jewellery, even if it's (almost) permanently attached to your skin.
Not only are many of us seeking for some kind of 'transformation' as a way of picking ourselves up after feeling the effects of a global pandemic, but just like the increase of creators on OnlyFans, attitudes towards sex are relaxing. In turn, people are feeling more comfortable expressing themselves sexually.
Piercings on tongues, nipples, or belly buttons "draw people to some part of the body that is affiliated with sexuality," psychotherapist Lisa Brateman tells Refinery29.
Dawnn Karen – a fashion psychologist – adds that getting pierced is a "form of escapism", that many have exercised recently as they can't partake in socialising, holidays or sex.
Are you tempted to get something pierced? Tell us in the comments.
WATCH: Studs play with their pierced peens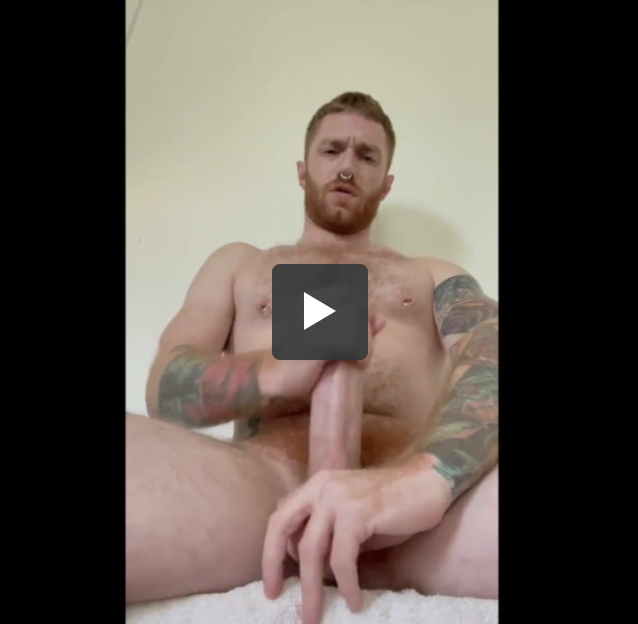 Watch original compilations, play adult quizzes and get first access to creator and celeb exclusives TODAY.