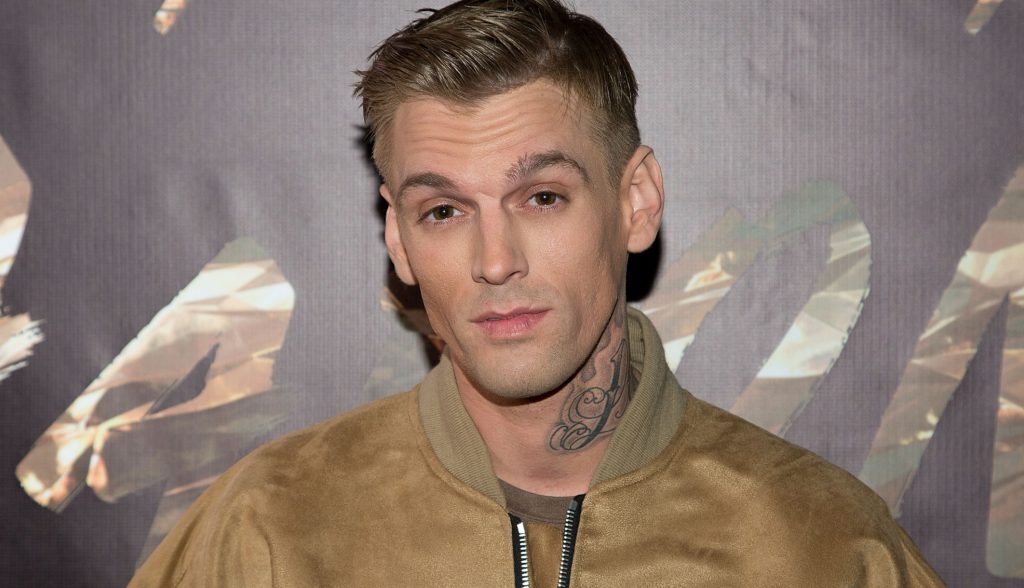 If you've been keeping tabs on Aaron Carter's OnlyFans, then you might be interested to know he'll be taking part in a real-life strip show. It'll be like Magic Mike, only really fucking chaotic.
He'll feature – alongside four other nude male vocalists – in Naked Boys Singing which resumes its residency in Las Vegas on September 8th. (We're not sure if he'll be singing I Want Candy, etc).
"I suffer from body dysmorphia, but I've never felt more comfortable with my body than I do now," Carter told Broadway World of his joining the cast. "I'm so excited to enter the theater world again in Naked Boys Singing! I look forward to having a great time and being a part of Vegas reopening."
In fact, Carter will headline for a six-week run. That is what you call producers with a bag full of trust. We imagine it would be as reliable as having Lindsay Lohan be the events manager.
RELATED: Tyler Posey steps up his OnlyFans game
Hopefully, fans who buy tickets will actually receive them, unlike Carter's fans who purchased tickets to his show which was later cancelled and they were not reimbursed.
Carter has had a turbulent portrayal in the media after being arrested for marijuana possession twice. He also came out as bisexual, which he later denied. He spoke openly about having an eating disorder and mental health issues. And let's not forget feuding with his brother Nick Carter, claiming he physically abused him growing up, and Nick responding by issuing a restraining order against him.
Yeah, the whole thing is a lot. But with what we've heard about their upbringing it's not surprising… buy us a cocktail and we'll tell you.
WATCH: Aaron Carter takes a shower