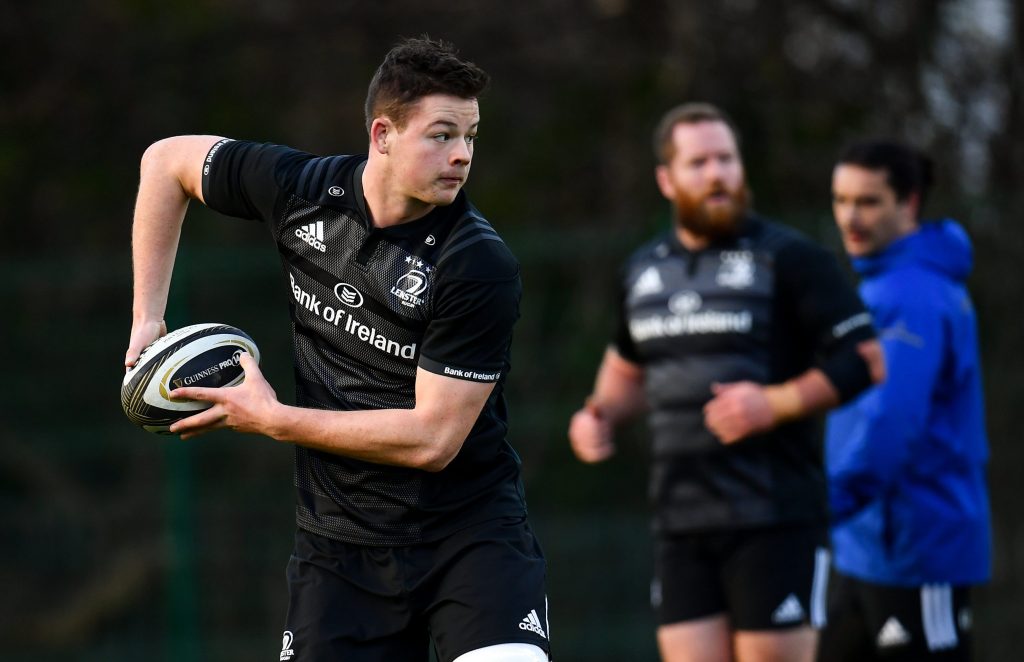 Professional rugby player Jack Dunne has publicly come out as bisexual.
The Leinster player spoke on the BBC's LGBT Sports Podcast, saying that homophobic taunts made it more difficult to come out, but that he has been out in his private life from early on.
"When you're bisexual it's almost a blessing and a curse because you can hide it way easier – you can still go out with the lads on Saturday night and do all that stuff, but then at the same time it's easier to hide it and it's easier to not be true to yourself," Dunne explained.
RELATED: Rugby player Julien Ory caught letting it hang out in locker room
"So eventually, I think it was in sixth year, and I told one or two people and they took it really well, so I was like, you know what, I'll just tell everyone and if someone has a problem with it, that's on them."
Despite most reactions being "overwhelmingly positive", Dunne did encounter biphobia from some people who insisted that he was really gay.
"Yeah it's weird cause you're like, how do you have any opinions on this?" Dunne told host Jack Murley.
"You have no idea, why are you saying this? When I came out, I didn't know that this was going to possibly be a problem that I would face because you never think, 'Oh maybe bisexual people don't exist,' when you are because it's not something that's on your radar, it's never something that crossed my mind."
Pink News writes:
Because Dunne came out as bisexual in school, he never had a big "coming out" moment when he was signed as a professional player for Leinster in 2020.

Word gradually spread about his sexuality, meaning his teammates were already aware that he was openly bisexual. He hasn't faced any biphobic comments from teammates and nothing has ever been said to him on the pitch about his sexuality
*
PICS: Adam Elliott got in hot water after these naked pics emerged!