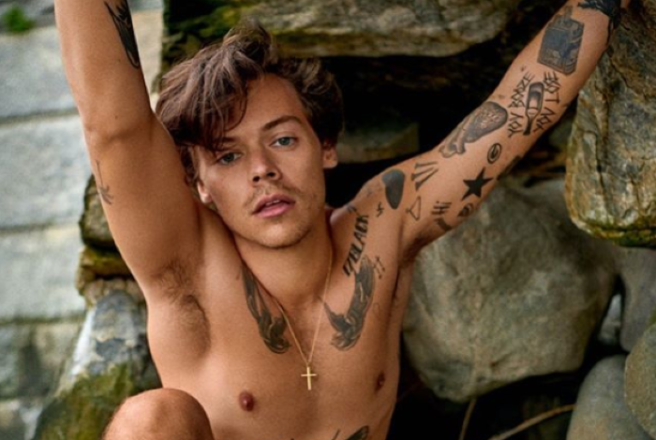 Harry Styles role as bisexual Tim Burgess in My Policeman is reaching gay-baiting fever pitch.
Fans were extremely excited to hear that former One Direction-er Styles would be taking up the role, and representing his own queerness.
Since then, it's be announced that Burgess will have gay sex in the film, and now that Harry plans to play that methodically.
"Harry will be having sex on screen and they want it to look as real as possible," a source shared with The Sun. Well, the best way to look like you're having sex with a man is to just have sex with a man.
Apparently, the film will contain two sex scenes and one where Harry is nude on his own, and we really can't feel that directors know exactly what they're doing.
RELATED: Harry Styles Plays Trashy Gay, Loves Harnesses, Poppers and Threesomes in 'SNL' Sketch
The insider added, Harry is "really excited about the challenge." We hope *really excited* is stage direction for his todger.
"He always wants to do things that people wouldn't expect and challenge what people think about him", well we certainly wouldn't expect him to take a load on camera. So… can we expect that, or…?
Despite the smutty jokes, fans are confident the film will be a hit, and even the plot line has echoes of Brokeback Mountain:
In a post-war and pre-woke Brighton, school teacher Marion falls for her best friend's brother Tom (Styles). Tom – a policeman – marries Marion despite being in love with Patrick (David Dawson) due to 50s attitudes toward homosexuality.
A photo that reportedly "leaked" of Harry Styles forced the singer to deny it was him, (although pal Ed Sheeran said it was real). Styles, you know what the fans want… *hard* evidence.
See more celebs in their nude roles at Mr. Man.