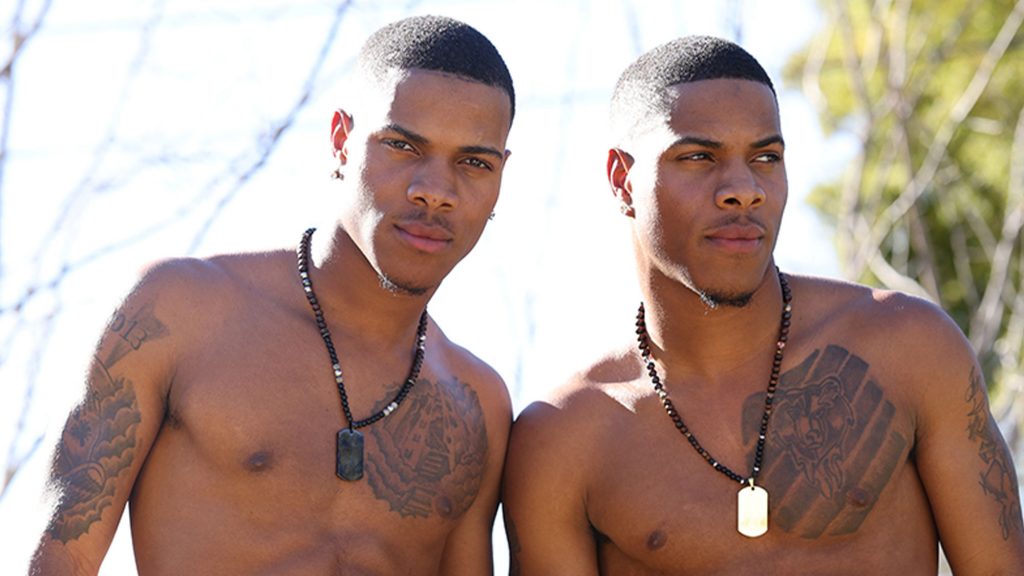 Just last week we were blogging about the gay twins that had made waves in the adult entertainment industry… next thing you know, there's a new kid (or two kids who look exactly the same) on the block.
That's what you call trend forecasting. Although the King twins are reportedly straight. So, no bareback scene like the Peters twins then.
Although apparently they've had a fivesome with three women. We'd rather just do brunch.
Dee and Jay King have just spunked signed on the dotted line with porn brand Gay Hoopla.
What do you think of straight twins providing gay content?