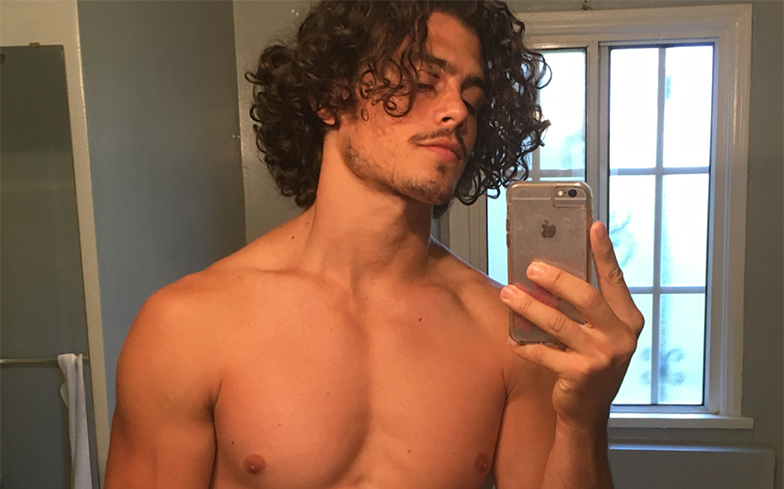 File this under: OMG!
Riverdale's bad boy Malachi once participated in porn, and we've got the sticky receipts. Tommy Martinez once made at least three adult films; three where the sex is with women, and one frat pad flick where the sex isn't straight!
In the scene, Martinez is pleasured by three pledges before finally jizzing on one of their chests. I mean, we'd love to see that go down with Riverdale with KJ Apa, but we're guessing they wouldn't take their gay storylines that far. Even if they do look like Sean Cody scenes sometimes.
Martinez played a bisexual Gael Martinez in Good Trouble, and previously disclosed that he has had a sex with a man… Although we're not sure if this is the incident he's referring to.
"I had an experience with a man maybe 10 years ago, and this is the first time that I'm saying that publicly," Martinez stated at the Los Angeles LGBT Centre.
Speaking on playing a bisexual character he said: "It's just two humans who are attracted or are intimate with one another. What's the problem with that? There's not a fucking problem with that."
Watch the 20-min video: