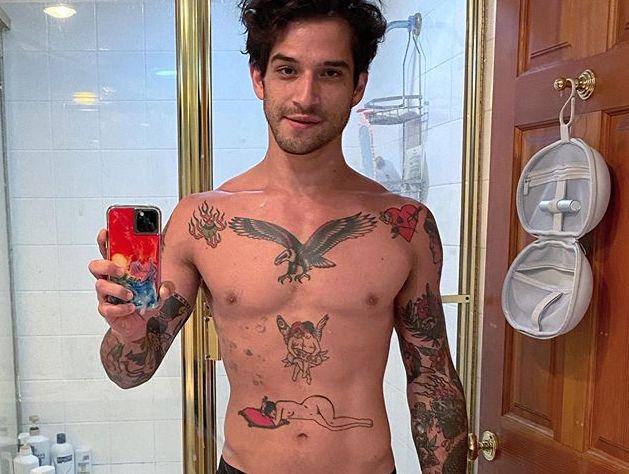 If you've been wondering what else has been going down on Tyler Posey's OnlyFans page, aside from playing guitar naked and snaps of his peachy ass, there's also the raw confessionals.
In a clip released on Twitter, Posey reveals:
"For any of those of you asking if I've hooked up with guys before, the answer is yes I've hooked up with guys in the past."
And if that's not enough to cause a Mcflurry in your pants. The actor continued, "Used a dildo? Yes. I've been fucked with a strap-on before".
Well, it is a fine butt to insert a dildo into!
The singer also took the opportunity to show off his bulge…
Get over 170+ NSFW quizzes, exclusive compilations and celeb exclusives!