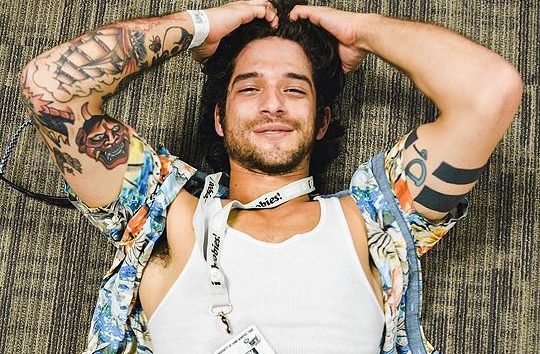 Teen Wolf star Tyler Posey turns 27 today, and although he's only been on the semi-hit show for a few seasons, he's definitely racked up a STACK of fans worldwide. In fact, if it weren't for Colton Haynes he'd be the most popular.
Although, honestly, we're really not sure if that's because he has that je ne sais quoi, (a la Zac Efron, Noah Centineo), or because he had jerk-off videos leaked about three times. We know which films we prefer him in…
He also announced earlier this year that he'd be playing gay in Now, Apocalypse – so we can't wait to see how that – or more precisely – he, goes down. Especially as he loves to get his ass out at every occasion. And that last GIF shows us how he'd look as the little spoon to a Daddy.
Into it, queen?