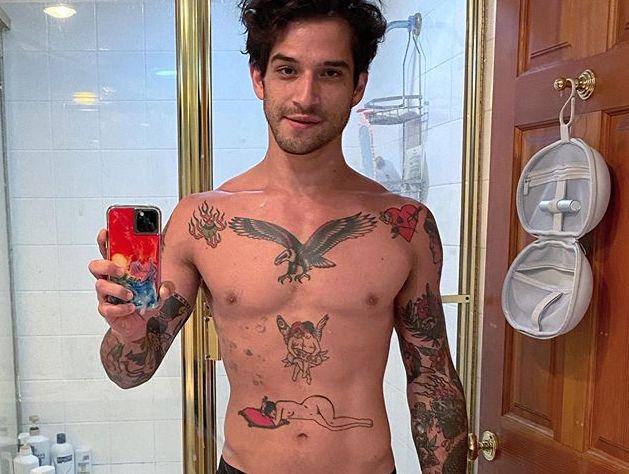 Tyler Posey is the latest celebrity to get an OnlyFans, and while we'd hope for it be more of content Aaron Carter creates, we feel like it will be more of a Bella Thorne.
The 'Teen Wolf' released an advert (seemingly designed by the graphic designer behind the X Factor) for his OnlyFans where he is seen holding a guitar (ugh), which is a sure-fire sign that he'll be likely using the platform to release exclusive music.
Later though, he's seen singing, and playing guitar while naked… which is actually similar to Carter's content, we just doubt they'll be a cumshot at the end. Or any real nudity tbh.
Obviously, we can't for sure, but if you ask us: we'd expect BTS footage from his film and TV shoots, personal pics and videos, cooking clips and the occasional thirst-trap without frontal.
Although we did recently enjoy snaps of the star cooking in the nude (watch that splatter!)
We'll await your reports…