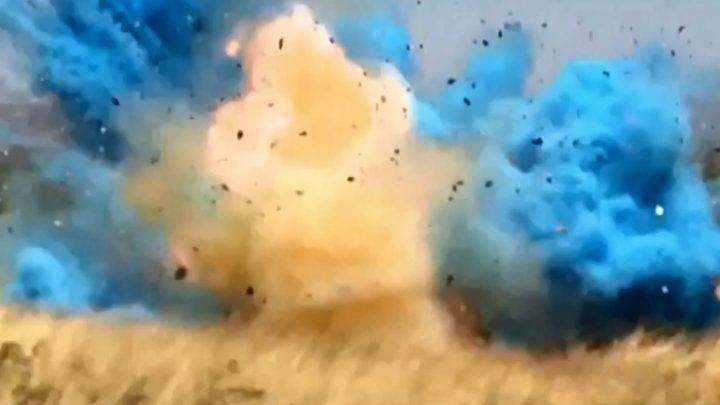 Following a gender reveal party explosion that caused a wildfire to spread across California over Labor Day weekend, the woman – Jenna Karvunidis – who helped popularise them, has a message.
Back in 2008, Karvundis wrote a blog post about her own gender reveal party which went viral, but apparently she's grown out of them.
"Stop having these stupid parties. For the love of God, stop burning things down to tell everyone about your kid's penis. No one cares but you."
Seems she's finally seeing sense, although considering how progressive Gen-Z are compared to Boomers, we wouldn't be surprised if that quote was spurred by her now-woke 12-year-old.
The comment comes after more stupid straights fuel more than just gender constructs, but actual fires across California.
It's latest in a string of accidents to happen at the fad-parties which ignore trans and non-binary identities.
Back in 2017, one father-to-be sent a bullet into a target of explosives, causing a 47,000 acres to burn down.
In 2019, 56-year-old Pamela Kreimeyer died instantly when she was struck in the head by a piece of metal from an exploding device during a family gathering at her home in Knoxville, Io homemade pipe bomb sutffed with coloured powder, she was due to be the baby's grandmother.