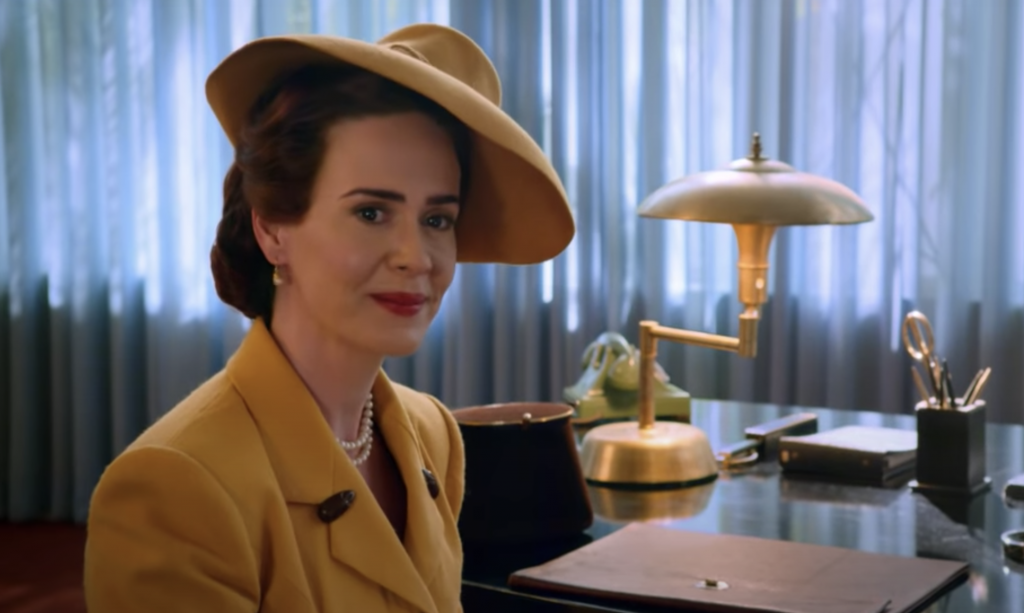 The first-look trailer for Ryan Murphy's new TV series Ratched has just been dropped by Netflix. 
Ratched follows the origin story of the sadistic nurse from the 1975 film One Flew Over the Cuckoo's Nest, played by Sarah Paulson (a Murphy – and personal – fave).
In the trailer, a passive-aggressive Paulson tells a parking valét, "You need to bathe. Your finger nails are dirty". Sounds like Ellen and her "sensitive nose". 
The cinematography is exactly what you'd expect from a Murphy feature, although arguably looks like one of his most enthralling series' to date. (Although that could just be the nostalgia of American Horror Story's peak Asylum).
It also appears high-camp, with an acceptable dashing of gore and as always highly-stylized, including other actors that Murphy has hired in the past; Charlie Carver, and Finn Wittrock, along with some new – but familiar – faces; Cynthia Nixon (yas!), Sharon Stone and Judy Davis.
Murphy previously signed a $300 million contract with the streaming service; the highest in history. 
Ratched is out on September 18th