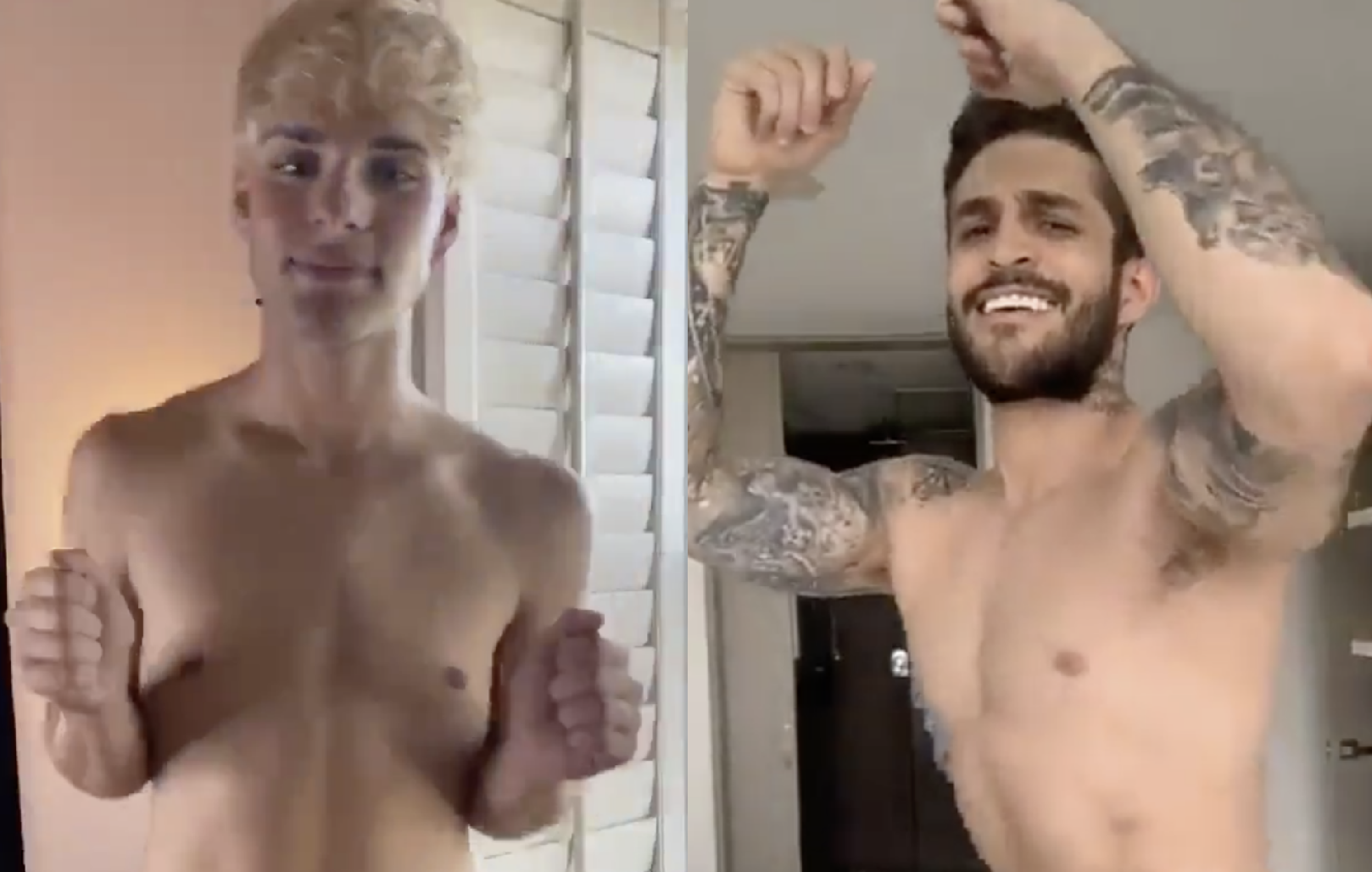 If you like bouncing dicks and mediocre choreography, then we've got good news for you…
TikTok is the video-sharing platform that is catapulting the kids these days into fame, but there are a handful of guys using the app to create videos that the apps T&Cs certainly wouldn't allow. Thankfully, you can save your videos before posting, and in-turn share them on platforms that allow and embrace nudity.
As much as ta schlong flapping in the wind does justice to 'Renegade' we don't think that the Big Dick Energy choreographer originally intended.
Give it a week and the OnlyFans twinks will be getting cream-pied to Savage, or fisted to Say So. Although like any queen needed an excuse to bottom to Doja Cat.
Watch more videos like this on our Daily Dick feed.
TikTok's got raunchy since we last went on pic.twitter.com/QkqpdHOqEF

— The Late-Night Blog (@late_night_blog) June 2, 2020
Which challenge is this? pic.twitter.com/1D0ZSfweoO

— The Late-Night Blog (@late_night_blog) June 2, 2020
We need an adults only tiktok pic.twitter.com/VycuoZj8Mi

— The Late-Night Blog (@late_night_blog) June 2, 2020