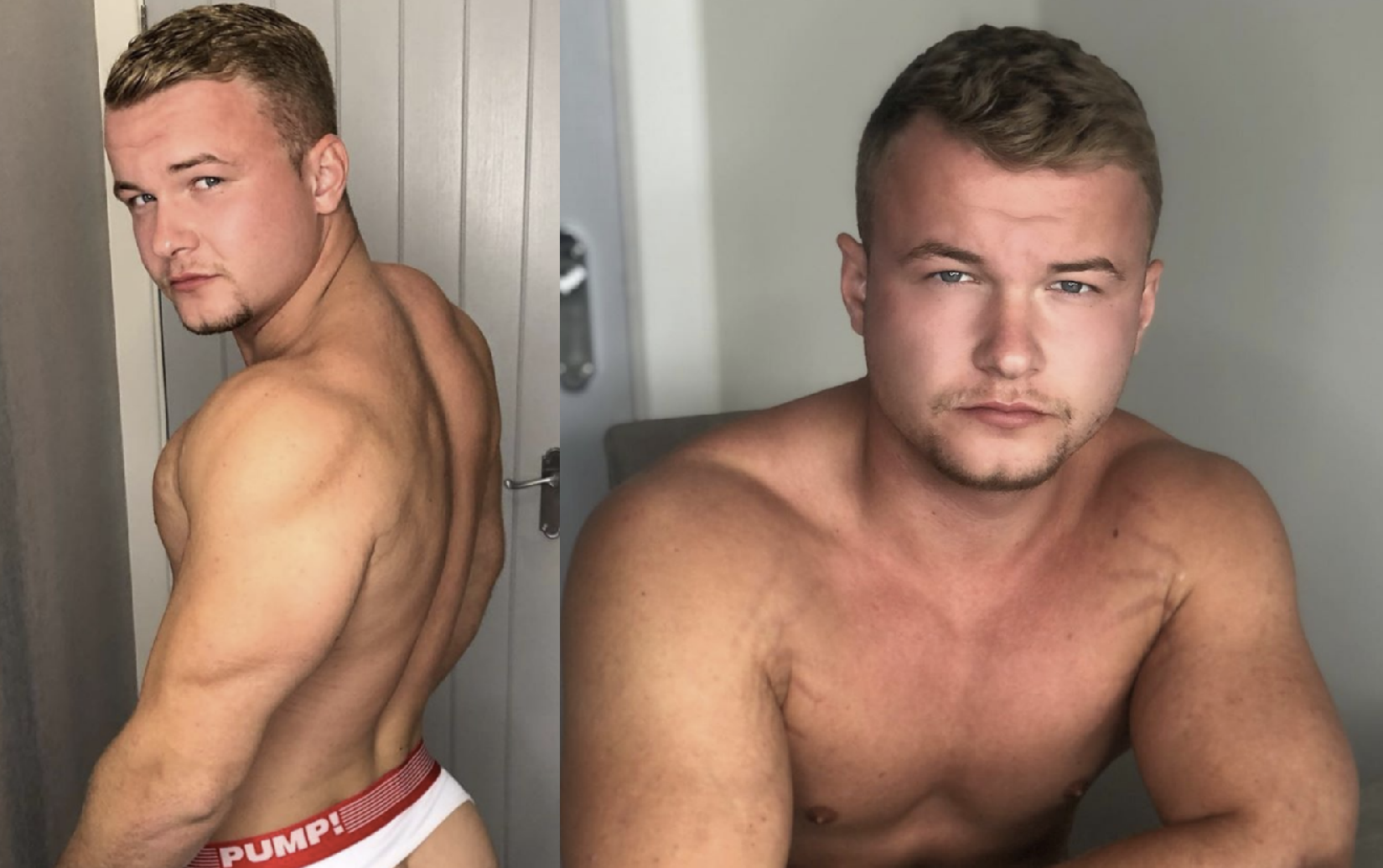 Always on the scout for the hottest adult content creators, we sat down (unfortunately not 'on') with 'Essex Gym Lad', known IRL as Ethan.
Ethan identifies as "open" when it comes to his sexuality, telling us: "I love sex, and I enjoy making hot content, whether that be with another lad or a girl!"
Despite having only just started in January, (that's quite the unique New Year's Resolution) Ethan claims "it has changed my life since then!"
Ethan's main reason for starting his own page, like most guys was the money. "I work full time and just wanted some extra cash but since then my thoughts have changed. I'm soon going to quit my day job and do OnlyFans full time, I feel like I'd have so much more time to make so much more content and I enjoy doing it so why not!
But that's not the only positive aspect on his journey of liberation, "I'm much more body confident since starting. Even with my current condition being terrible due to the gyms being closed, my fans have still made me feel good about myself… and that's important for performers – and everyone, really!"
And it seems like he's been hard at work (pun intended, obvs!) since getting started.
"My page has an huge amount of content on it already after only a few months, over 300 posts, I have recently in the last 2 months started posting 3-5 times per day and sending out extra content in broadcasted messages, and carry on 1-1 conversations with my fans!"
We've seen Ethan's page and there's definitely content in cum buckets.
I have plenty of duo content with my good friend Steven Barrett. We also had a threesome with a playboy bunny! There will be much hotter duo content coming after lockdown is lifted, that's a promise haha!"
Want to see Ethan in action? He gave our readers an exclusive preview.