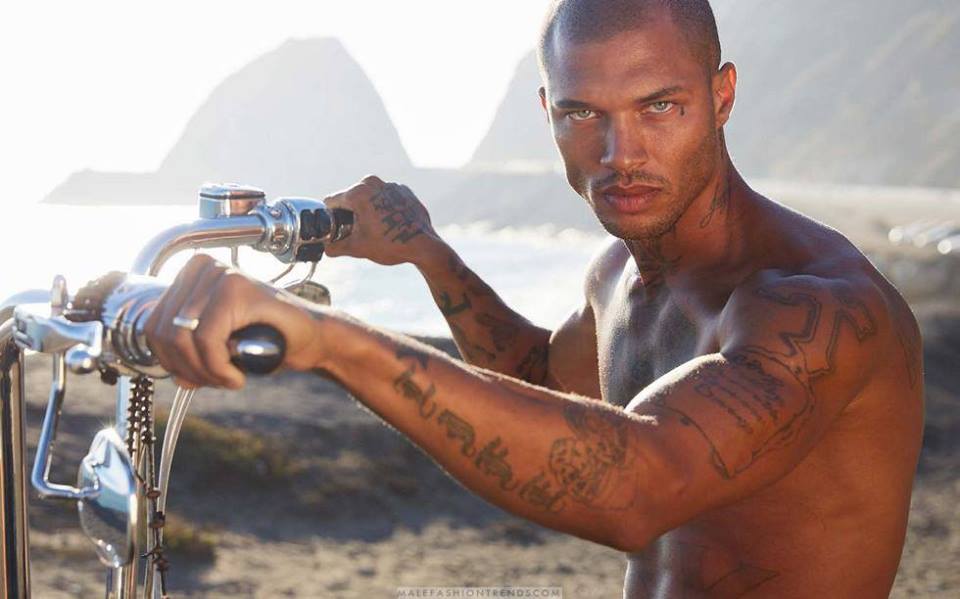 Deserts are renowned for being one of the hottest natural climates, but inmate-turned-model Jeremy Meeks has managed to make us sweat even more. After going viral for his smoldering mug shot (and just as seductive leaked nudes), Meeks has managed to bag himself an heiress and a few covers.
Shot by Jim Jordan, Meeks covers the 27th issue of Adon Magazine. In the editorial, Meeks can be seen tugging the front of jeans down, to reveal an eu natural pubic moment.
Showing off his inked torso, Meeks straddles a Harley and we've never wanted to be a motorcycle more in our lives.
Since leaving prison, Jeremy Meeks has begun dating Chloe Green, the daughter of Topshop owner Phillip Green. And the two now have a baby on the way. #BagSecured