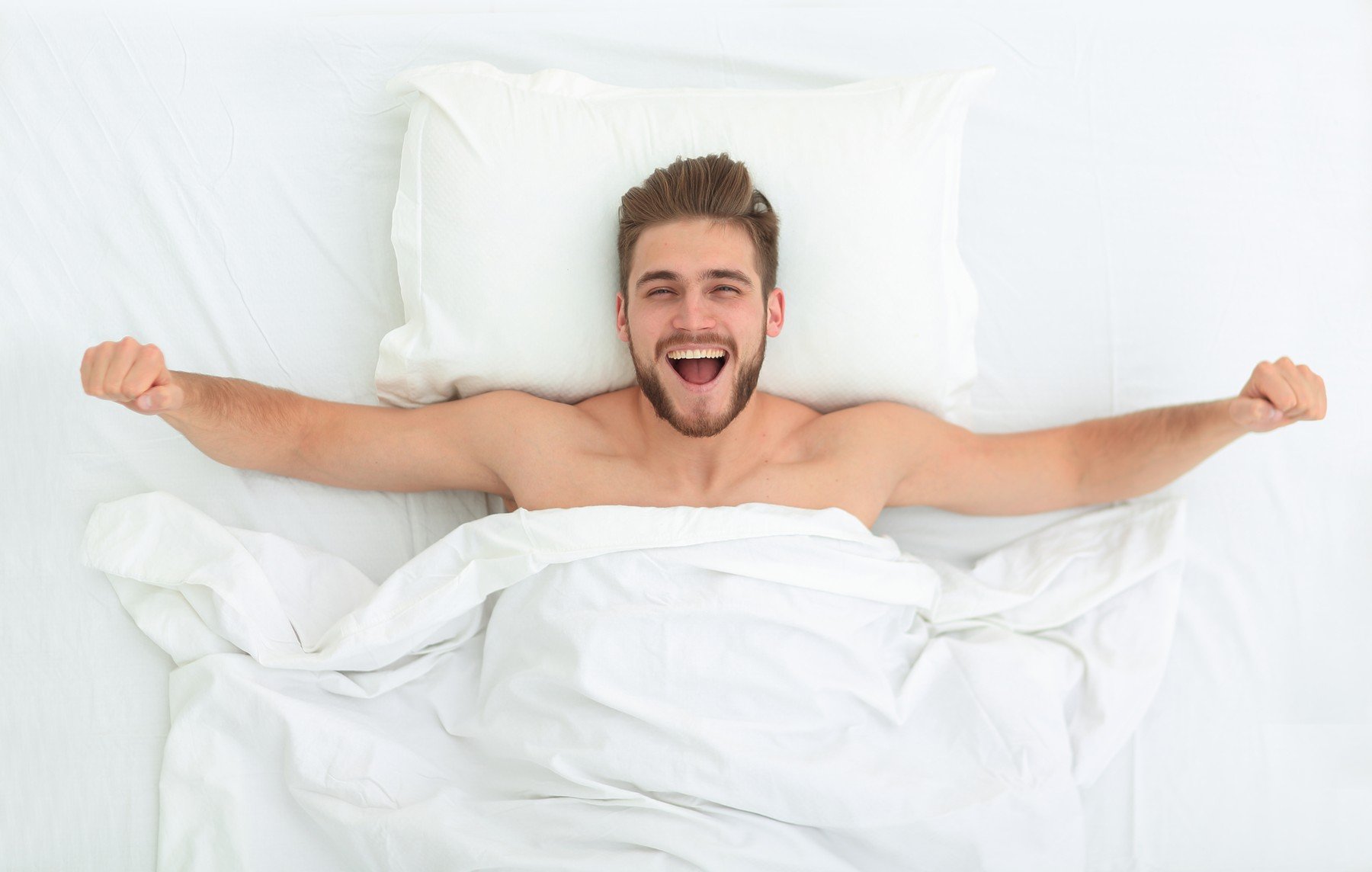 Often when we think about confidence, we think about commanding a room, but how frequently is that room a bedroom?
In this week's episode of Cocktails & Confessions, hosts Anthony Gilét and Mark-Ashley Dupé talk about physical, emotional, and sexual confidence. For one to step back and ask themselves if they're "sexy" can be an uncomfortable approach for many people; and it's one that Gilét admits he can't answer "yes" to. Along with asking the followers of Cocktails & Cocktalk about their own insecurities, the pair do discuss some tips that can help improve your sexual self-image:
Exercise 
Because our body confidence is undeniably tied to our sexual confidence (because we're naked when we engage in it), it makes sense that improving how we feel about our bodies has a direct correlation to how confident we feel in bed. As many C&C followers highlighted with their own confessionals, they're least confident with their own bodies, and therefore making healthy choices towards changing that perception can eliminate just one of the obstacles to performing our best.
Delusional, Yet Positive Mantras 
Another way to give yourself a boost is through positive affirmations. Gilét states that he does this by telling himself, "everybody wants to fuck me". Is it delusional? Sure. But does it make you feel better? 100%. And as the law of attraction has taught us: what we believe to be true will eventually manifest.
"As soon as I start telling myself that, I notice my back gets straighter, I hold my head higher…" he said. And so it's a technique that can work for different forms of confidence too.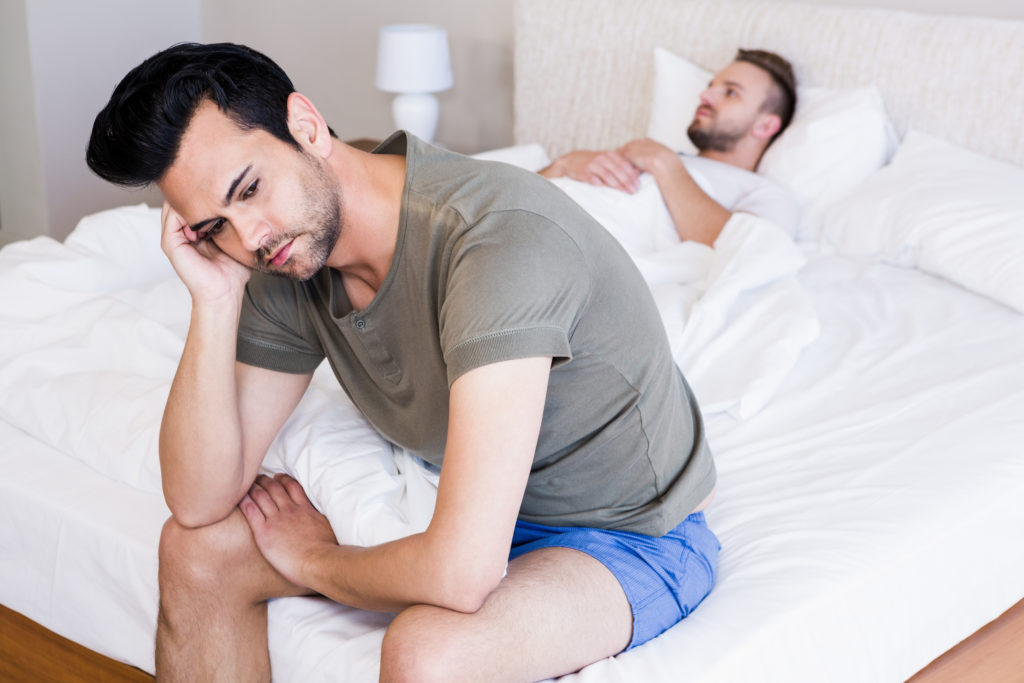 Mirror Masturbation 
This may sound narcissistic, but years ago, C&C contributor Maximus Crown mentioned briefly about how he'd been masturbating in front of the mirror. But is it really conceited being able to tell yourself you look good? It offers the opportunity to view yourself in a way that most people can't/don't (unless they've got mirrored ceilings or an OnlyFans account), as well as learning new bedroom mannerisms that'll turn your partner on.
It's a bit like women who have never seen their vagina up close… How can you love all of you, if you don't even know it all?
Gilét notes that he was pleasantly surprised with the effect this practice had on him, and encouraged all listeners to do the same. "Masturbate in front of the mirror – and report back!"
Building Tension
Building tension beforehand can not only improve your performance in the sack (by making you hornier) but the prelude is a path to comfort with that partner, and we're almost always better in bed with people we feel comfortable with.
As dating evolved and random sexual encounters became more prevalent it can be difficult to build our confidence when most of these interactions are shallow, quick, and anonymous. Spending a couple hours chatting with your date, and easing into foreplay can make you feel more comfortable, less anxious, and inject chemistry.
Fake it til You Make It
A wise Brooklyn-based vegan once said, "I don't give a shit if a guy has a small dick, as long as he slapping it around my face like he's got a big dick".
Ultimately, the reason why we work towards confidence – aside from feeling better within – is because confidence is sexy. Faking confidence and seeing how into you your partner can be because of this is a cycle that we can kickstart ourselves.
Put simply, if there are two guys standing in front of you – both of equal attractiveness and both with less than average penis sizes, but one who doesn't care about his size – most people are likely to pick the *ahem* cockier guy; because confidence is sexy and insecurity isn't.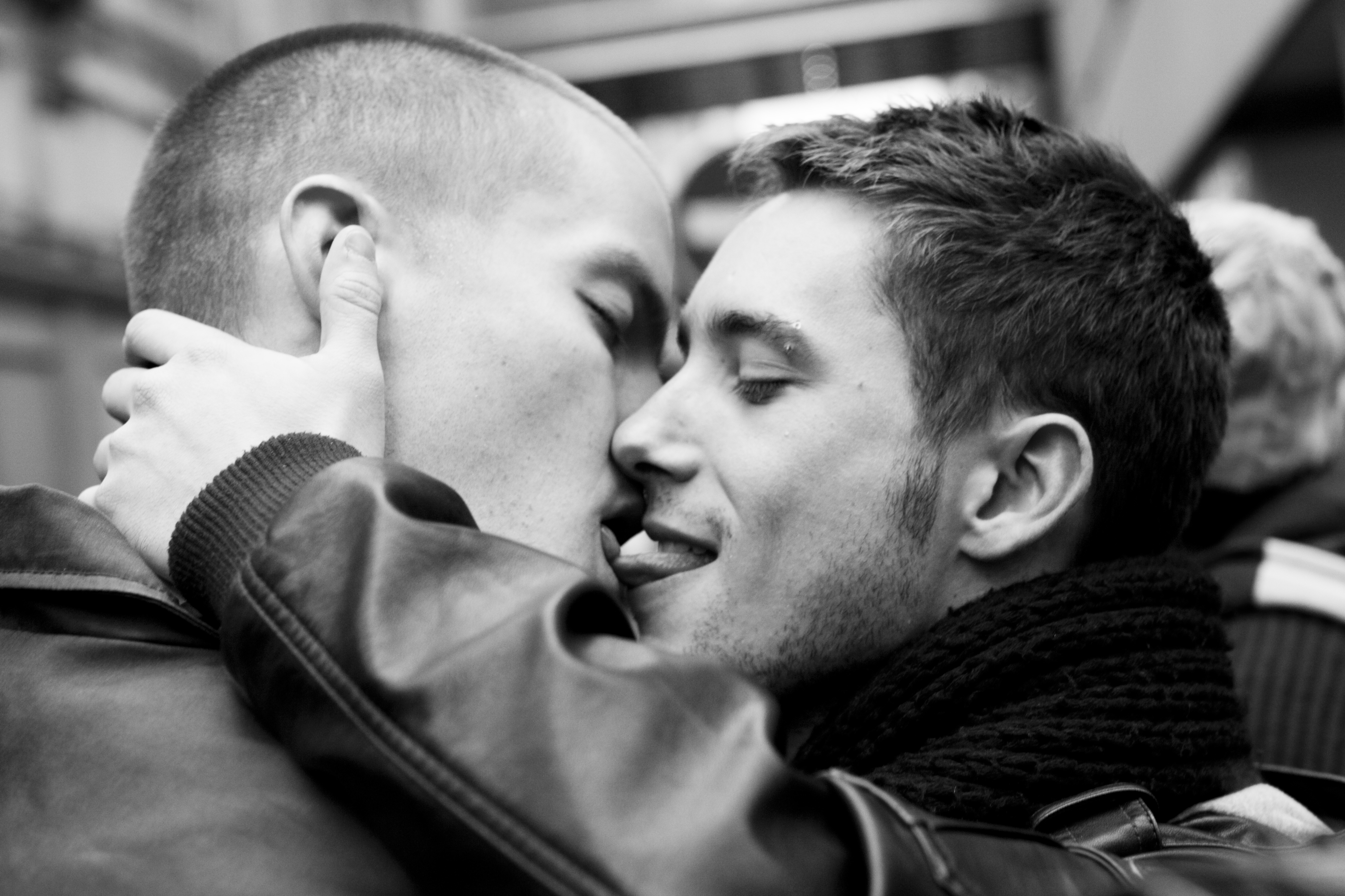 Know You're in Good Company
Even the hottest guys in the world are insecure about something.
Not that comparing ourselves to anybody else ever did anybody any good, but we only ever do this through a negative lense. While we observe the washboard abs and other perfect body parts of instathots, we often compare our failures to their successes. But one thing they're terrible at or self-conscious about could be something you're amazing at doing.
Similarly, discussing these with your friends help to realise that you're not alone with insecurities, but opens the door to offer each other tips for things the other excels in – or likewise, also struggles with.
Flip your views 
Sometimes it's great to get a fresh perspective by asking… yourself (but from a different standpoint). For example, are the things you feel self-conscious about the same things you'd judge other people for? Things like love handles, penis size, and birth marks may be things we don't feel the best about, but wouldn't bat an eyelid if it were another person. Are these insecurities rooted in truth or just our distorted perception of it?
*
Ultimately, Dupé addresses the topic best, saying: "Sex is real!" And it's the realities that we need to learn to accept, because perfect sex with the perfect angles just isn't achievable for most people – and that's OK – because real sex is sexy too.