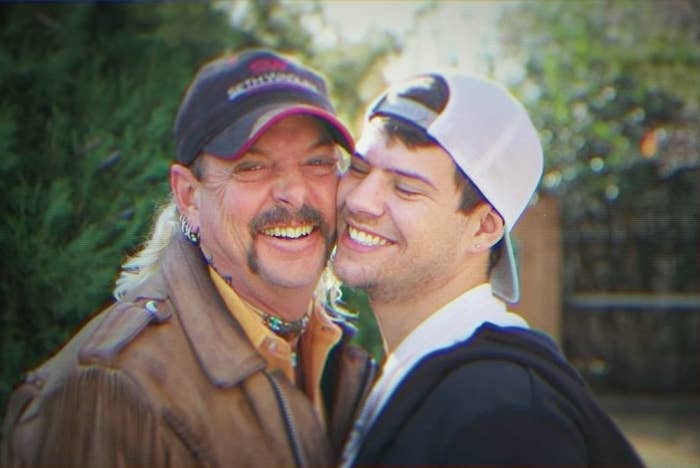 If you – like the rest of world on lockdown – binged Netflix's popular series, Tiger King, in a few days, you may be left with a few questions. Like, did Carol Baskin really kill her husband? Or, is Dillon Passage a top or a bottom?
If it's the latter you're curious about, we've got some good news: Andy Cohen has recovered from COVID-19 and is back to asking celebs about their sex lives.
Joe Exotic, prolific wild cat owner and main star of the show, had not one, or two, but four husbands. Dillon was his most recent (marrying in 2017), and he got grilled by Cohen on his Radio Andy show.
Naturally, Cohen asked him about his sexual preference, to which Passage responded he liked "both equally".
There you have it. You can now sleep easily.
Dillon also confessed that he's "very loyal" to Exotic. "He's been with me through my darkest times," Passage recalled, "and I'm not going to just dip out and abandon him when he's reaching peak fame he needs me most."
Honey, Joe doesn't need anybody that much. You could get eaten by a tiger tomorrow and Joe would be re-married before the end of April.