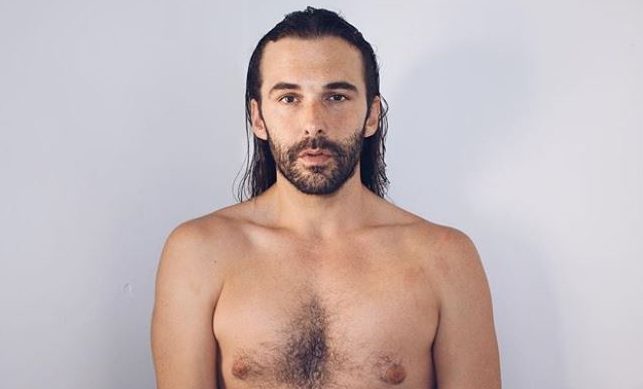 Being a celebrity certainly leaves you exempt from certain things: such as paying for clothes, and doing jail time, but even the rich and famous can't escape a dodgy sexual encounter.
Queer Eye's grooming guy Jonathan Van Ness found himself in an unappealing scenario, which he named 'bloodgate' on Watch What Happens Live! with host Andy Cohen.
While speaking to thirst-truck Cohen about the casting process of the hit Netflix show, Van Ness revealed that group auditions would take place so that producers could witness 'chemistry' between its Fab Five.
"The idea of all these gay guys in a hotel together auditioning for Queer Eye — they had to all be banging," Cohen cooed.
OF COURSE, THEY HAD TO.  Could you imagine that many mincing, lisping fairies in neck scarves and turtle necks NOT fucking?
"There was maybe one boy. The boys know. But they'll never tell you, it's very horrific. Horrific in embarrassing terms. It culminated in the most embarrassing end to a first date you could ever," Van Ness revealed.
"There was — and it's not me, it was the other person, honey. There was a Prince Albert that was ripped out, before anything happened," Van Ness details his partner's penis piercing, "The pants came out, and along with it…"
OUCHIE. Ouchie. Miss Ouchie. (That was an attempt at a Vanjie joke for those that didn't clock).
Well, I think we can all learn a lesson for Jonathan's mishap: Japseye jewellery is accessorizing for the brave.