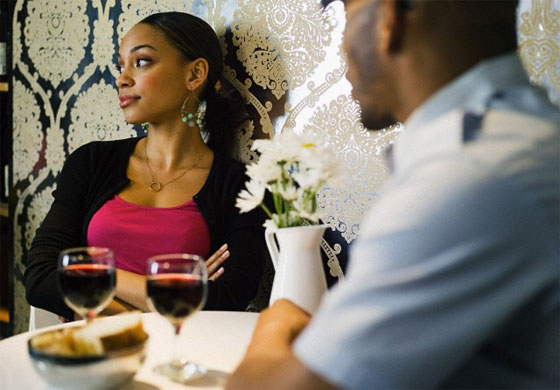 We've had our fair share of bad dates, but one woman was recently left shocked when her date swapped
Cutting straight to the point, the anonymous author opens for Refinery 29: "About six months ago, I went out with a man who started cruising a popular hook-up app for gay men… in the middle of our date."
Adding, "He was hot in a 2D, poster-on-your-wall kind of way. Solid shoulders that look good in a suit, jawline… He gave off an authoritarian dad vibe, and I was into it."
Sadly, he was a Tory. That woman should have got up and left right there and then.
But to be fair to her, she did take this into account: "I also decided that we shouldn't bang; he was too Tory for our relationship to really go anywhere and I'd long ago resolved to stop shagging the obviously unsuitable ones."
But his political views weren't the only incompatibility they had.
And the night – and alcohol consumption progressed – he confessed that he meets men off Grindr for blowjobs, although vehemently denies he's bisexual. Of course. Telling her it was "a joke, a bit of naughty fun — not something I'd tell my mates." I don't know many jokes that end with me busting my nut on a dude's face but maybe I've been going to the wrong comedy clubs.
Despite his Toryism, the wine got the better of this woman and she invited him back to hers, because "there's something about a guy with flexible sexual boundaries [I] find hot".
Back at hers, she asked more about his interest in men, at which point he pulled out his phone and began cruising nearby men. That's not cute when you're at a party and certainly not cute when you're on a date.
He continued, "I bet I could get a guy to come here right now." Adding, "See, I imagine that you'd find it a massive turn-on to watch a guy suck me off but then, maybe not… Dating is such a learning curve."
One he's still yet to master, it seems.