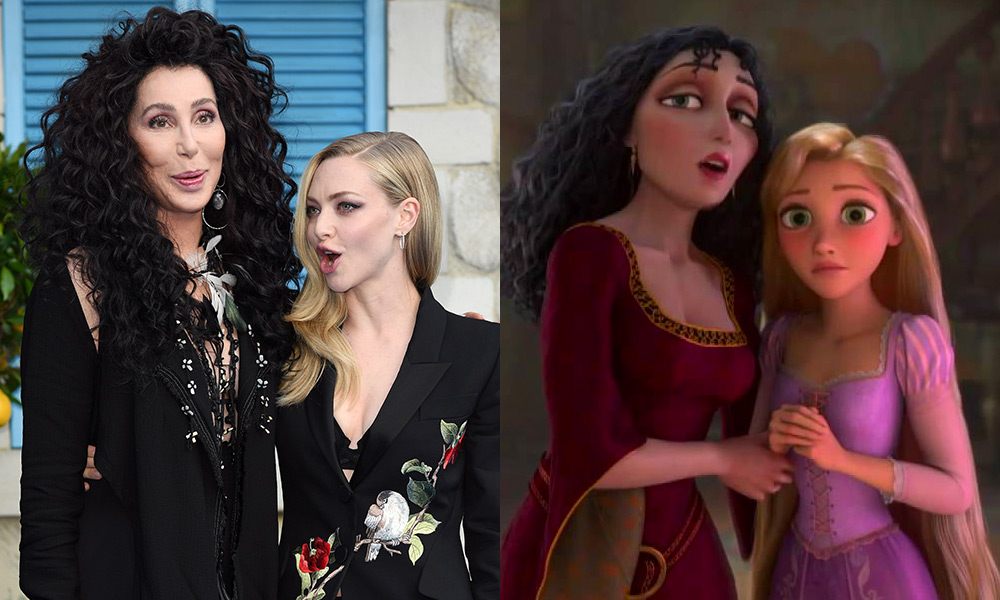 They played grandmother and granddaughter in the Mamma Mia! films, but now Twitter wants Cher and Amanda Seyfried to star alongside each other in another project.
It's well-rumoured that Disney is in the process of developing a live-action version of Rapunzel, and the internet has spoken on who they want to play Tangled characters Rapunzel and Mother Gothel.
"Hear me out…" wrote the original Tweeter, with an image of the actresses side-by-side that of the animated Disney characters.
hear me out https://t.co/M7MSWweB5x pic.twitter.com/2h20ktccNx

— dusty (@BRBRASTREISAND) February 16, 2020
And that was all that was needed for Twitter to RUN with! Another eagle-eyed enthusiast of the idea outlined that Cher even has similar mannerisms:
When i tell you…. pic.twitter.com/EDqL8OCBDq

— svpermodel™ (@svpermodel) February 16, 2020
Well, you know the gays love Disney, throwing Cher into that mix is like multiple orgasms.