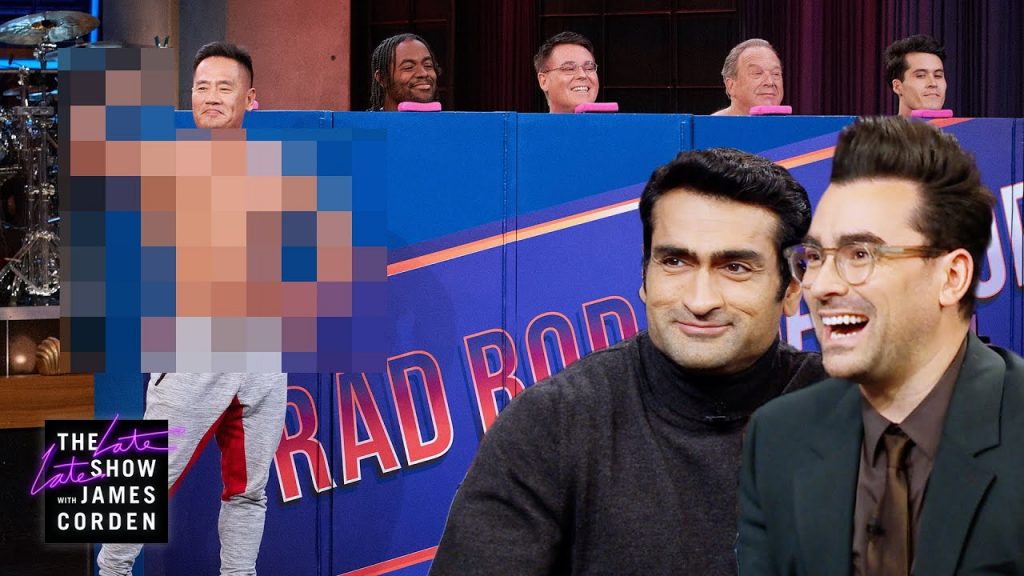 Star and showrunner of Schitt's Creek, Dan Levy, swung by The Late Late Show with James Corden for a game of 'Rad Bod or Dad Bod'?
The game was inspired by Corden's other guest, Kumail Nanjiani, who recently went from dad to rad with a shocking body transformation. Levy then had to guess what the contestant's bodies looked like by their faces… (A bit like a SFW version of our 'Grower or Shower?' games).
Levy left a disclaimer before the game started: "I have to preface this by saying I think dad bods are rad bods".  Which is very true.
Dad bods are little wobbly but that doesn't mean they're not rad bods, which is why they needed daddier dad bods, for sure.