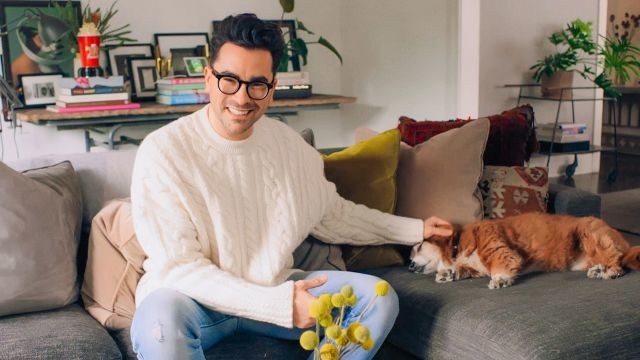 Dan Levy is a superstar. He's a showrunner, actor and producer and if you're wondering how he manages it all, you "might wanna ask [his] therapist".
Even amidst the pressure of answering 73 random questions on the spot for the world's largest fashion magazine, Levy is able to remain funny.
Some fun facts we learned are that his favourite cocktail is a Cosmopolitan on the rocks, he'll miss the people the most about Schitt's Creek, and his favourite film is Bridget Jones Diary.
He's also a huge Beyoncé fan, telling the reporter who requested he rank the singer's albums: "Absolutely not. Why would I ever do that? They're all masterpieces." He answered the same for Mariah Carey's albums.