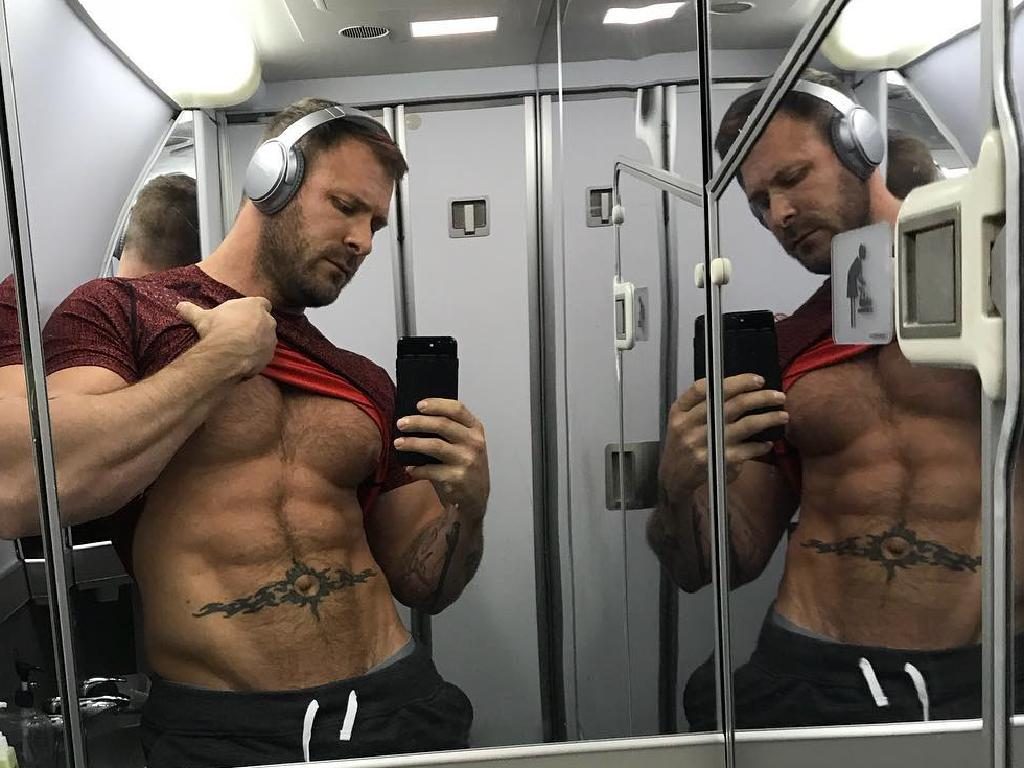 You may remember back in 2018, porn star Austin Wolf made international headlines when he posted a video to his Twitter of an on-duty air steward noshing him off in the toilet mid-flight. Wolf has now spoken about the incident for the first time with Instinct magazine.
He explains that the conversation between them started on the ground over Grindr. A sexy chat that continued while they were in the air as they both had WiFi. But when it comes to initiated the Mile High club, Wolf passes the buck on that one.
"It was his idea [to have sex in the airplane bathroom]! I think he got caught up in a moment. We've all heard of the mile high club. I didn't think it was that big of a deal. He knew who I was."
Wolf adds the steward was fully aware of the video.
"He knew I was recording it. I had my very large phone, in my very large hand, in a very small space – and it was in his face. It wasn't like I had a secret, 007 camera in a button."
He continues, "Months had passed and I still had the video, I didn't want to post it because I didn't like it. It wasn't him, the guy is beautiful. But, it's a small space and the video wasn't up to par with my other amateur videos. I post new content on Mondays, Wednesdays, and Fridays. I don't miss a day. I was scrambling through my phone to find a video to post. I came across the Delta video and said this will do. The video was up for three hours before I took it down."
But apparently that was long enough.
"Three fucking hours. I got messages from flight attendants and porn stars who used to be flight attendants. Some of them reached out to me and told me because of the uniform and his nametag, they knew who it was right away. I apologized."
While Wolf isn't banned from flying on Delta Airways, he jokes "I should refrain from using their bathrooms. Now I won't even look a flight attendant in the eye before, even the sixty-year-old women I won't even speak too."
Well, you suck and learn I guess!