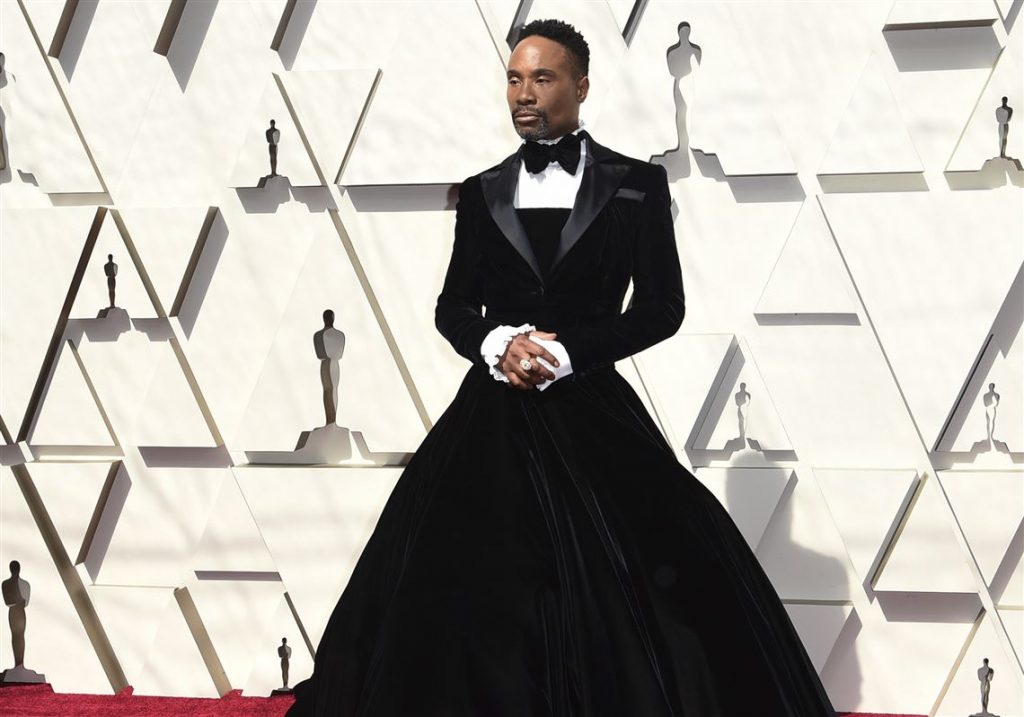 Billy Porter turned heads on the Oscars red carpet last night when he turned the party in both a tux, and a dress. Kind of.
The Pose star made a statement wearing flamboyant, elegant, black evening gown with a tuxedo jacket over the top. The outfit was designed by Cristiano Siriano, who – according to Out – "is an openly gay designer, who's embraced gender fluidity and different body sizes in his clothes".
Porter is known for speaking out on issues such as gender construct and expressionism through fashion. And details further in an essay for Vogue, about utilizing his style creative, and wearing a dress for this ceremony:
"My goal is to be a walking piece of political art every time I show up. To challenge expectations. What is masculinity? What does that mean?"
Oh Billy, we'd love to pull at the thread of masculinity, but we'd probably unravel that couture gown.
"We wanted to play between the masculine and the feminine. This look was interesting because it's not drag. I'm not a drag queen, I'm a man in a dress," he continued. But wouldn't have had it any other way, "I felt alive. I felt free. And open, and radiant. And beautiful!"
"People are going to be really uncomfortable with my black ass in a ball gown—but it's not anybody's business but mine".
Read his full letter here.