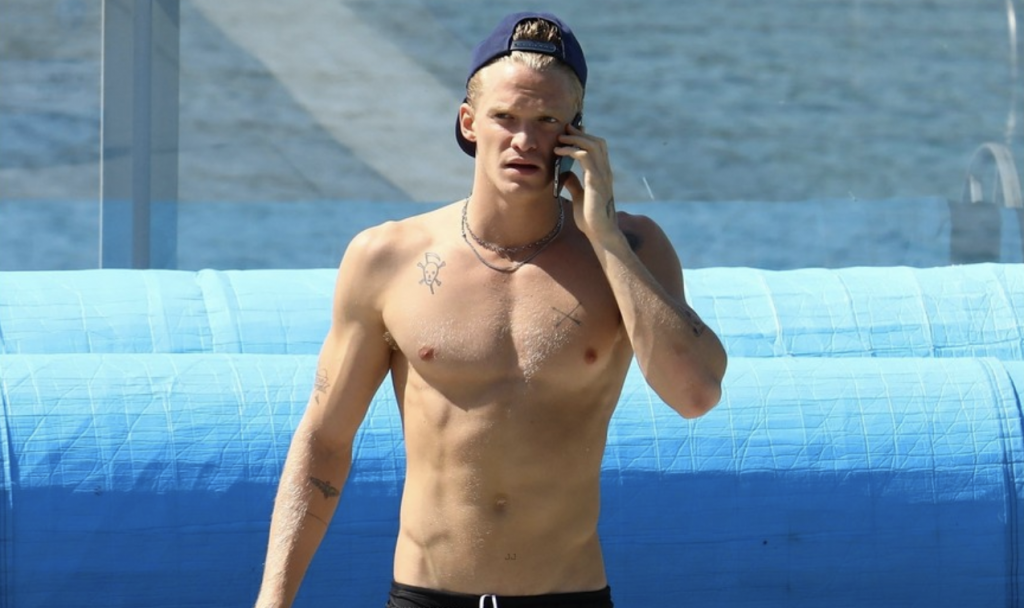 Cody Simpson must've heard all the shit y'all been chatting about Miley Cyrus downgrading from Liam Hemsworth, because this photo set done proved a lot of things… Clearly the comments came from people who had not been introduced to these thighs before.
The 22-year-old singer showed Miley what she wasn't missing when he paraded around in a pair of black speedos. Don't forget your oil!
Simpson was previously a professional swimmer and still holds the world record for 11-year-old boys 500m fly. That's great, now why don't you show us your breaststroke ballstroke?