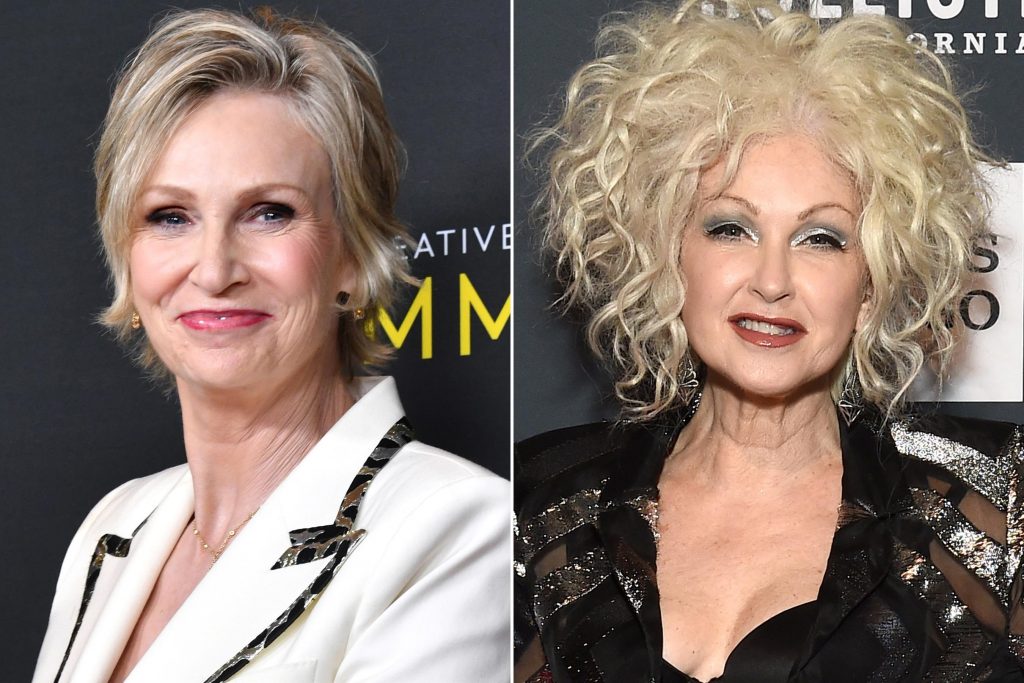 Are you missing the witty and bitter one-liners of four sassy OAPs? Well, some good news for you, is that Glee's power-lesbian Jane Lynch has announced that she's just sold "a Golden Girls for today."
Jane and Cyndi Lauper will both be lead characters in the sitcom which has been picked up by Netflix. As great as both their voices are, we really hope this isn't a fucking musical; nothing ruins half-an-hour of digestible storylines and likeable characters like them bursting into song over the Thanksgiving turkey.
"We're our age," Lynch explained. "I'm almost 60 and she's 65, and we're looking for our next act, without ever having had husbands or children." Adding, "there will be two other people who haven't been cast yet." What about Kim Cattrall? Give us the cock-destroying grannies the gays deserve. Although Kim would clearly still be the sexpot of the quartet.
Writer and comedian Carol Leifer is also involved, and she confirmed: "It's official, heading out next with a new half-hour comedy, starring Jane Lynch and Cyndi Lauper," she said. "A writer's dream to work with these two legends. Can't wait to see where we land…"