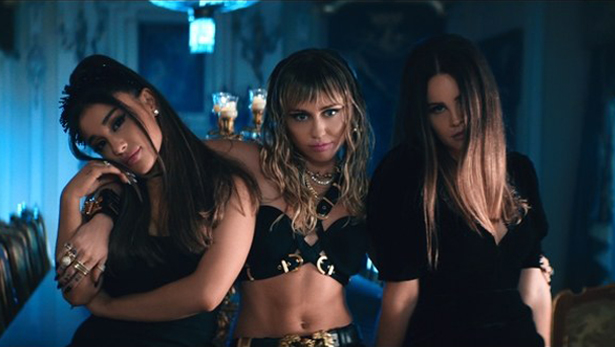 Back in the not-so-distant-but-pretty-long-ago past, the divine goddess known as Beyonce once allowed a back-up singer and friend to join her on stage, calling themselves, Destiny's Child. In the early 2000's they released Independent Woman, an incredibly empowering tune accompanied by an iconic video as part of the soundtrack to the Charlie's Angels movie release.
Fast forward 19 years and Beyonce is still reigning queen (watch out Queen Liz) but three of this decade's gay icons have stepped up to the plate to give their 2019 take on the soundtrack to the Charlie's Angels movie reboot.
Ariana Grande, Miley Cyrus and Lana Del Rey deliver a performance that may not exactly be Beyonce, Kelly & Michelle's sassy female empowerment but nonetheless give the gays something to gag over.
What are your thoughts?