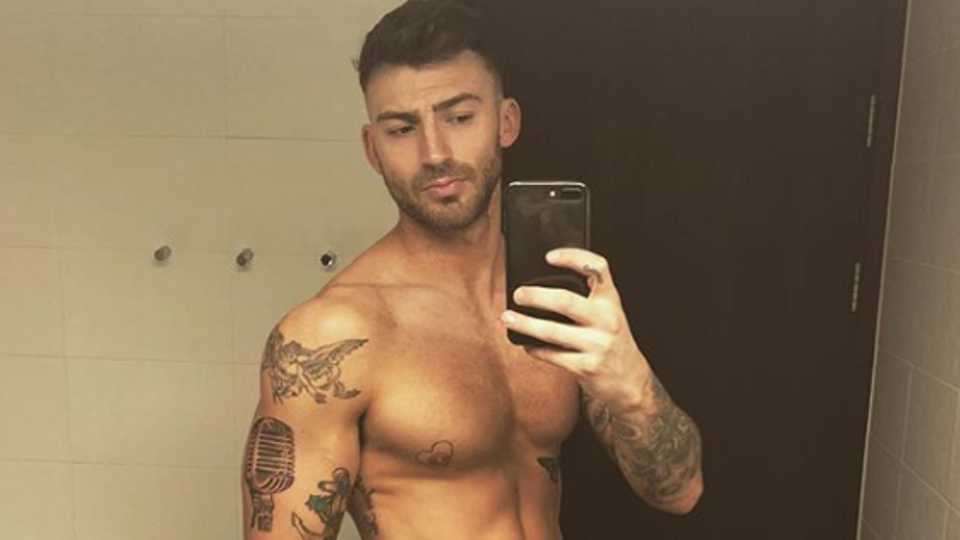 The X Factor alumni was packing more of the x-rated in a recent thirst-trap he posted yesterday. Jake Quickenden, who has just joined the cast of Hollyoaks as a half-naked builder, was posting a gym progress pic, but nobody was clocking his progress.
Instead, everyone was looking at the singer/actor's bulge; which, correct us if we're wrong, isn't the usual shape of a penis bulge.
Perhaps its a replacement hammerhead for his new builder role? Or maybe it's a protein ball to keep those gains up? Then again, could just be his dick.
Viewers were quick to comment, with one writing "sock game strong mate", and another feeling the need to confess: "Sorry lord for I have zoomed."