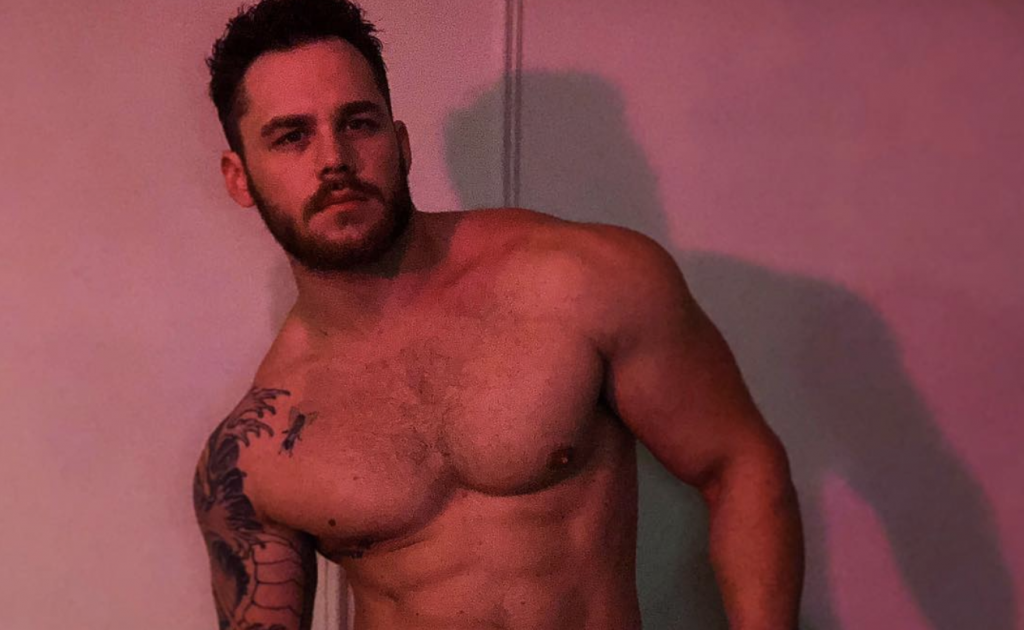 Matthew Camp has become one of the most popular influencers cashing in on OnlyFans. And cashing it in, he is. He spoke to us about his upcoming 18+ documentary, his very gay agenda, and that sex tape with Chris Crocker.
Love and Relationships
Camp began his career as a go-go dancer, but he wasn't always so confident.
"When I moved to NY. I was so shy, like, so devastated about going on stage or anything like that. So I decided to become a stripper… I felt like that was the most uncomfortable thing I could do," and the rest, as they say, is history.
Although, the only time he seems shy now is when talk turns to being in love. "I fall in love like all the time," he jokes.
[RELATED: Matthew Camp: "People are Indoctrinated with Guilt About Enjoying Sex"]
No, but truly in love? "Yeah, of course". He doesn't elaborate until I ask.
"I'm the kind of person that can love multiple people at once. I think it's very important for a human being to have multiple relationships with multiple people. I think it makes you a more well-rounded individual. It helps you become a more empathic individual.
"I think that generally as a society right now, we need to stop thinking in such isolating terms, and in turn realize that we're all just scared people who want to feel love and connected."
As our conversation turns to polyamory, Matt tells me, "I've never been in a relationship where we're romantically speaking more than one person at once. I haven't the opportunity yet but I definitely would be open to it."
What about heartbreak?
"Yes, I have been heartbroken. I had a lover about four years ago… it was pretty heartbreaking."
On the Chris Crocker tape:
Since starting his OnlyFans though, unsurprisingly, Camp describes his sex life as "busy". "It's good, [laugh] very busy".
Although Camp tells us he prefers to have sex with men who aren't porn stars.
"I want to get a real intimate sort of Sexual Experience documenting. It's great to meet people that know that you're having sex for this specific thing. You know what I mean. And I get to I kind of enjoy each other for this very limited amount of time. It's nice. It's casual but very nice."
In fact, one NSFW video of Camp and internet personality Chris Crocker, got fans tongues wagging.
"Well I did a photo shoot for a brand called Daddy Couture, and Chris suggested that they shoot me for it on the same day that they were shooting him. So I went down there and we shot for this campaign, and then we went and did my podcast, and then after we recorded that we went out drinking and then he was like "let's make some stuff for OnlyFans'. So I was like 'alright', so we went back to his hotel and started filming stuff".
And as he trails off, we presume you have to sign up and watch to know/see more.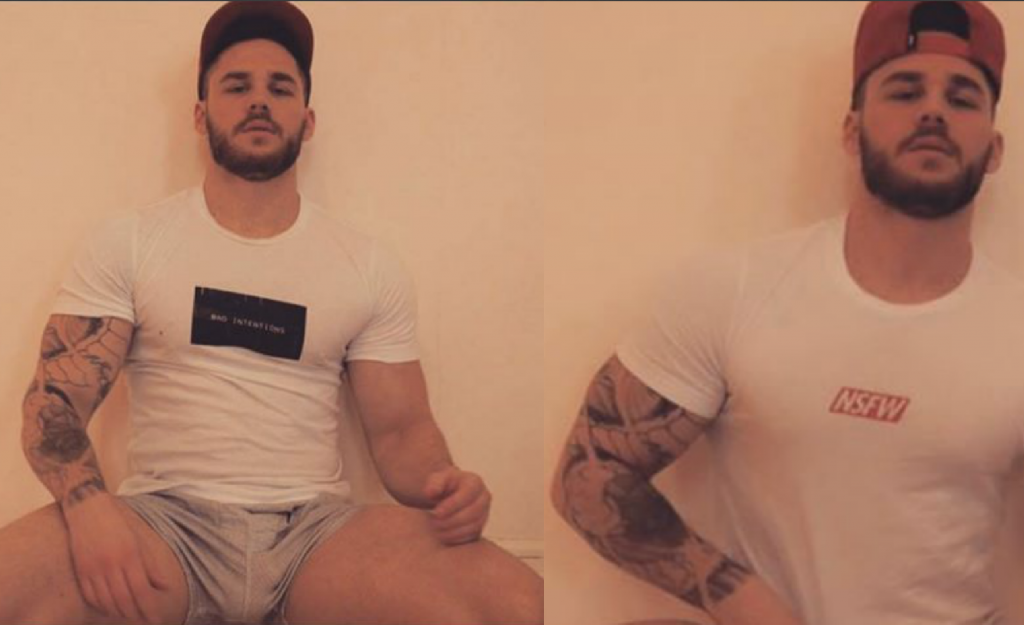 An X-Rated Inspiration on Censorship
Camp is currently filming a documentary about making porn, while making porn himself. The concept – which was created by Men.com – is kind of a filthy Russian nesting doll. Camp Chaos will be directed by Cory Krueckeberg (of Camp's previous go-go doc Getting Go).
"I like doing things I'm not supposed to; like taboo things. So that definitely drew me to the project. I just thought it was like a good opportunity to create adult gay content.
"I don't get why the media are fighting it, I think there needs to be more gay sex out there. I don't think there's enough. I think it's important to inspire younger generations to be fucking horny, and to fuck guys."
[RELATED: Matthew Camp's Bubble Bath Shoot is Definitely NSFW]
Something the queer community struggles to do when mainstream platforms implement strict censorship rules.
"I think it's it's a bad idea it's not in their best interest to censor so much. It's not really like a free market. Just let people produce what they want to produce, and don't edit it".
He refers back to Tumblr, "Of course, child porn and stuff like that shouldn't be up there, but two adults having sex… there's nothing wrong with that. It's natural. But to discourage it or censor it is just sending the message that you should feel guilty about sex or your sexuality. And I think that's such a disservice to people."
Social Media and Mental Health
"I try not to like look at social media that much. I definitely read my messages and I'll respond to a lot of them as much as much as they can. But I find if you like look at social media to much you start feeling bad about myself."
And how about something his followers and fans wouldn't know? He's a huge science geek. "I always stay up to date on the latest science breakthroughs especially like space or like planets. Asteroids are like something like obsessed with it."
*
So if you're looking for a guy that'll watch universe documentaries til the early hours and then fuck you in front of thousands of fans, we know just the guy. See more of Matthew of his OnlyFans and we'll keep you up-to-date with Camp Chaos developments.