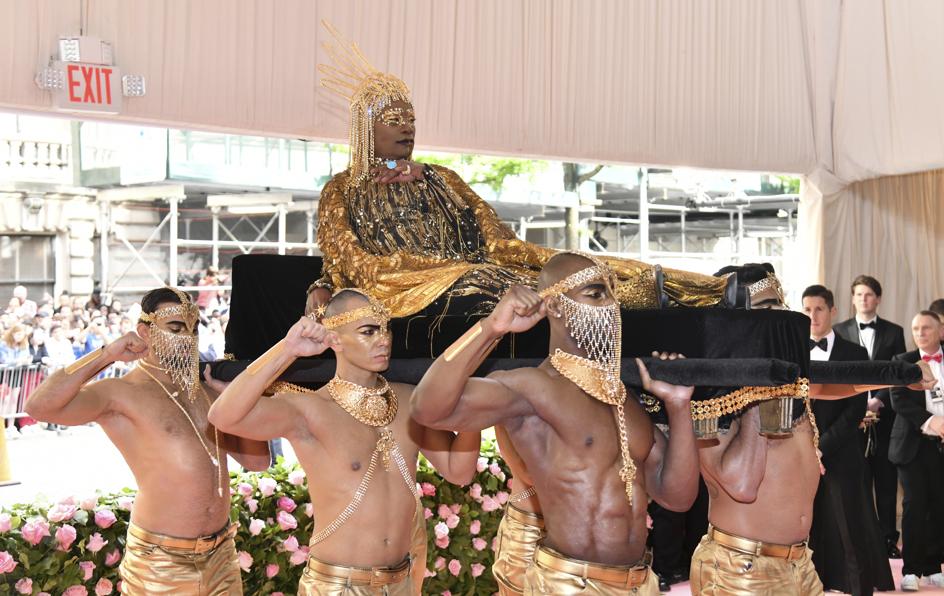 If there's one thing Billy Porter knows how to do, it's how to make a statement on the red carpet.
The Pose star, who previously wore a tuxedo dress to the Oscars, was in his element at this year's Met Gala, where the theme was Camp: Notes on Fashion. Porter was carried up to the red carpet by four shirtless men, and this is how we'll be travelling instead of uber in future.
Before dismounting, and spreading his 10-ft golden wings. Cleopatra was SHOOK.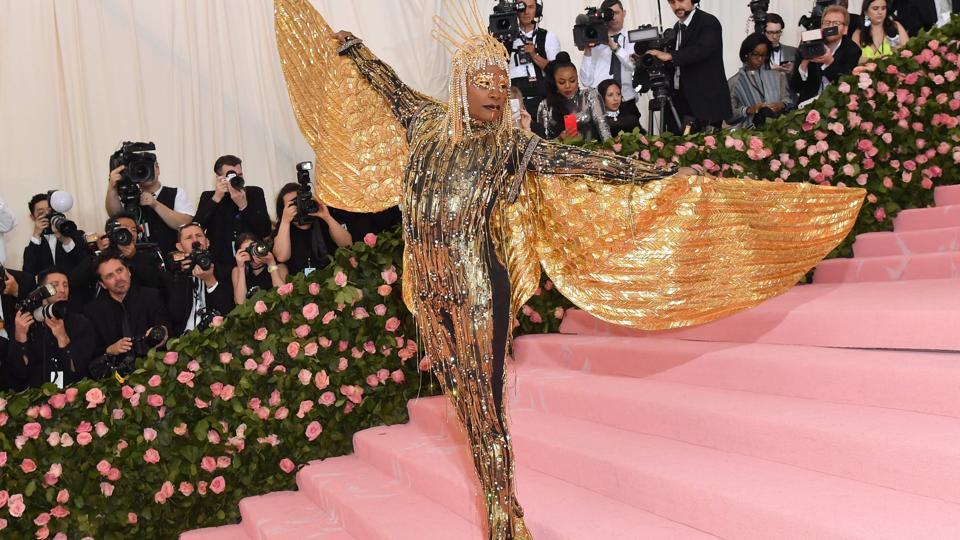 Porter said to Vogue: "What I love about having it at the Met Gala, and contextualizing camp, is it brings honor to a word and genre that can be discounted very often, or thought of as cheesy. When it's done properly, it's one of the highest forms of fashion and art."