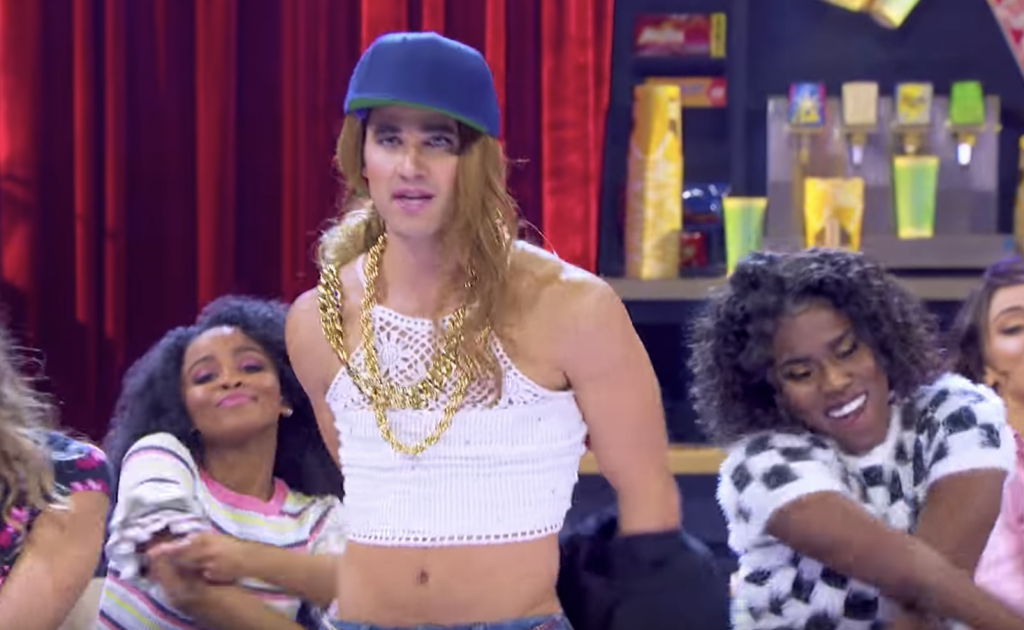 Darren Criss may be done playing gay characters, but he's not done playing women. (Alebit, he needs a little more practice in the latter).
The American Crime Story star opted for Heartbreaker on this week's lip-sync battle, where he performed as both Jay-Z and Mariah Carey. Rapping along under a coat and hat, any drag fans will be a little underwhelmed by his reveal (simply taking the coat off).
At the very least, he could've tucked the hair under the hat – but as we're only judging from a preview clip, we're guessing he starts out as Mariah (as the song does) and throws the extra clothing on for Jay-Z's part.
Although we don't think this performance will be bagging any Emmys, props for dancing in heels, sis!